Health Highlights: April 9, 2010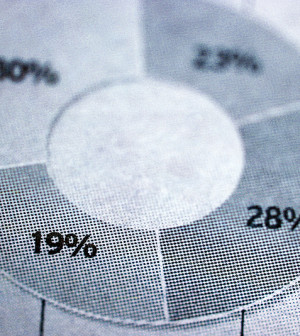 Here are some of the latest health and medical news developments, compiled by the editors of HealthDay:
Xenon Gas May Protect Brain
Xenon gas prevented brain injury in a baby boy who couldn't breathe or maintain a pulse after he was born, say British doctors.
The team at St. Michael's Hospital in Bristol resuscitated Riley Joyce and used xenon gas to cool his brain in an attempt to prevent permanent brain damage. A week later, the boy was alert and eating, the Associated Press reported.
The experimental treatment has not been used before. The doctors plan to use xenon gas — a rare, inert gas that's present in normal air — on at least 12 more infants before they conduct a larger trial.
Laboratory tests have shown that xenon gas can double the protective effect of cooling the brain, the AP reported.
—–
St. John's Wort Not Effective for Anxiety: Doctor
No evidence exists that the herbal remedy St. John's wort is an effective treatment for anxiety, says a U.S. researcher.
On the contrary, there may be safety concerns with St. John's wort and other herbal remedies, such as kava extract and valerian, taken for anxiety, warns Dr. Kimberly Zoberi of Saint Louis University in Missouri, United Press International reported.
The article appears in the Journal of Family Practice.
"Patients should be extremely cautious about garnering medical advice from the Internet," Zoberi said in a news release, UPI reported. "There is no evidence that (herbal) medications are effective. If a patient wishes to avoid drug therapy, her doctor can suggest alternatives such as cognitive behavioral therapy."
—–
EPA Introduces New Lead Safety Regulation
After a nearly two-decade delay, a new rule requiring the construction industry to take measures to protect children from lead poisoning will be implemented April 22, says the U.S. Environmental Protection Agency.
Renovation and remodeling contractors' requirements under the new regulation include containing work sites with plastic and thoroughly cleaning up lead paint dust stirred up during work, The New York Times reported.
About 38 million units of housing stock are potentially affected by the rule, according to EPA officials.
"We think it will be very effective," Steve Owens, assistant administrator for the EPA's office of prevention, pesticides and toxic substances, told the Times. "It's a rule designed to address one of the major sources of lead pollution."
Legislation directing the EPA to propose the regulation was passed by Congress in 1992. The EPA finally finished the rule in 2008 after a lawsuit from environmental and public interest groups, the newspaper said.
—–
Gene Fault Linked to Deafness: Study
A genetic problem that may be associated with some types of inherited deafness has been identified by Dutch researchers.
They said a fault in a gene called PTPRQ causes improper development or insufficient numbers of inner ear "hair cells," resulting in extremely poor hearing or deafness, BBC News reported.
The finding, published in the American Journal of Human Genetics, may one day help in prevention and lead to new treatments, said the researchers at Radboud University Nijmegen Medical Centre.
So far, dozens of genes believed to be linked to inherited hearing loss have been identified but scientists believe many more have yet to be pinpointed.
"Knowledge of genes causing deafness tells us more about how our hearing works," Dr. Sohaila Rastan, chief scientific officer for the deaf and hard of hearing charity RNID, told BBC News. "This research will help develop medicines that are desperately needed to prevent deafness and restore hearing."
​