Health Highlights: April 8, 2010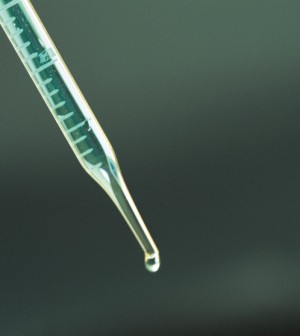 Here are some of the latest health and medical news developments, compiled by the editors of HealthDay:
FDA to Get Tougher on Medical Radiation Devices
The U.S. Food and Drug Administration has decided to tighten its regulation of the equipment used to administer beams of radiation aimed at killing cancer cells.
No longer will a streamlined process be used to review and approve new devices, the agency said in a letter to makers of such equipment. The FDA's action stemmed from its analysis of 1,000 reports of problems with the devices that were filed in the past decade, most involving computer software, according to the New York Times.
Dr. Sidney M. Wolfe, director of Public Citizen, a consumer advocacy group, told the Times that the FDA "is belatedly realizing that some dangerously high radiation exposures to patients could be the result of faulty design or use error" and that the letter "could signal the long overdue beginning of adequate device regulation."
About 40 percent of new radiation equipment was approved in 2009 through the streamlined process, according to the FDA.
——
Smoking Banned On U.S. Submarines
Smoking on U.S. submarines will be forbidden when the vessels are submerged. The policy will take effect by the end of the year, the Navy said.
The Navy decided on the smoking ban after medical testing showed that secondhand smoke was affecting nonsmokers, ABC News reported.
About 40 percent of submariners are smokers, according to Lt. Commander Mark Jones of the Commander Naval Submarine Forces out of Norfolk, Va. The new rule could prove difficult for those sailors.
"In a stress-filled environment that a submarine is, that's going to be a big change for smokers," said retired Master Chief John Carcioppolo, commander of the U.S. Submarine Veterans at the Groton, Conn. base, ABC News reported.
—–
Men Stressed by Prostate Cancer Testing: Study
The stress of being tested for prostate cancer should be clearly explained to men, say U.K. researchers who tracked 330 patients through the testing process.
If a blood test reveals high levels of the protein prostate specific antigen (PSA), men undergo a prostate biopsy. In most cases the biopsy shows the man is cancer-free.
For about 20 percent of the men in the study, this was a distressing process, BBC News reported.
"We found that in some men, the psychological effects lasted even after the men were told their biopsy was benign," said study leader Professor Kavita Vedhara, of the University of Bristol. "It's essential that doctors know about this, and that men are fully informed of the psychological challenges they may face during and after a PSA test."
The study appears in the British Journal of Cancer.
—–
Increase FDA Inspections of Domestic Food Producers: Report
Oversight of domestic food facilities in the United States has "significant weaknesses," and the Food and Drug Administration needs to boost the number of inspections in order to prevent outbreaks of food-borne illnesses, says a federal government report.
The document says that some domestic food producers with a history of violations have sometimes refused to give the FDA access to their food records, according to Dow Jones Newswires.
"This lack of access to records might impede FDA's ability to determine the most appropriate action to take to ensure compliance with applicable laws and regulations," said the report.
It noted that more than 300,000 people are hospitalized and about 5,000 die each year in the United States after consuming contaminated foods and beverages.
"The findings demonstrate that more needs to be done to protect public health and to ensure that FDA has the necessary tools to prevent outbreaks of food-borne illness," Health and Human Services Inspector General Daniel R. Levinson said in the document, Dow Jones reported.
A bill that would give the FDA more power to ensure food safety is stalled in the Senate.
—–
Health Data Included in 'Open Government' Plans
Community health data is included in the "open government" plans for all U.S. Cabinet agencies announced Wednesday by the Obama administration.
"Now that these plans are published online we hope the American people will play their part and collaborate with us to provide oversight and improve upon this information," Obama said in a statement, USA Today reported.
A large-scale Community Health Data Set from the Department of Health and Human Services will offer easily accessible, downloadable information on community health care costs, quality, access and public health. Through this data, HHS will collaborate with citizens and outside experts to increase awareness of community health performance and make improvements.
In its plan, the Department of Veterans Affairs invites VA workers, private sector entrepreneurs and academic leaders to offer ideas to improve veterans' access to VA services, enhance the services provided to veterans and their families, control or reduce the costs of patient services, and improve the performance of VA operations, USA Today reported.
—–
Tennis Great Martina Navratilova Diagnosed With Breast Cancer
Tennis great Martina Navratilova has been diagnosed with breast cancer but her prognosis is believed to be excellent, according a story posted on the People magazine Web site Wednesday.
The article said the nine-time Wimbledon women's singles champion was diagnosed with a noninvasive type of breast cancer called ductal carcinoma in situ (DCIS), the Associated Press reported.
Navratilova received the diagnosis following a routine mammogram. She's undergone a lumpectomy and next month will begin six weeks of radiation therapy.
Each year, about 70,000 American women are diagnosed with DCIS. A surgeon at the University of California, San Francisco said "there's only a one percent chance anyone with this diagnosis would die of breast cancer," the AP reported.
—–
​