Insight on Herbals Eludes Doctors, Patients Alike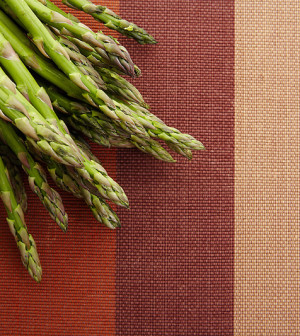 THURSDAY, April 8Medical personnel tend to think that people in general — themselves included — are poorly informed about herbal medicines and that their patients' faith in the power of such remedies is misplaced, according to a new survey.
The survey was conducted online among 164 subscribers to the journal Drug and Therapeutics Bulletin, which published the results online April 8. More than 80 percent of the respondents were doctors, mostly family physicians, and most of the other respondents were pharmacists.
More than 85 percent of the survey participants indicated that they believe the public is poorly informed about herbal medicines. None considered the public to be well informed. However, 75 percent said that doctors also are poorly informed on the subject, with 22 percent indicating that doctors are "moderately well informed."
Nearly half (48 percent) of the respondents said their own knowledge and understanding of herbal medicines was either "quite poor" or "very poor," and 90 percent said their knowledge of herbal medicines was much poorer than their knowledge of prescription drugs.
About 70 percent said that if they knew a patient was taking an herbal remedy about which they had little knowledge, they would get further information before starting or adjusting prescription drugs. Uncertainty about how to use such information was among the reasons they cited for not seeking further information about herbal medicines.
Among the other findings:
More than 70 percent of the respondents said the public has misplaced faith in the effectiveness of herbal remedies.
About 77 percent said they worried that their patients would take herbal medicines and not tell them. Nonetheless, just 13 percent said they always ask whether a patient is taking herbal medicines when reviewing or planning prescription drug treatment, and 55 percent said they never ask or do so only occasionally.
Only 3 percent of respondents said they know a great deal about herbal medicine regulatory rules, and 85 percent said they believe that herbal medicines are not well regulated.
"It's obviously worrying that doctors in general seem to know so little about herbal medicines, given the widespread use of such products," Dr. Ike Iheanacho, editor of the Drug and Therapeutics Bulletin, said in a news release from the journal. "The fact that few doctors make a point of asking patients whether they are taking herbal medicines raises further safety concerns. Similarly unsettling is that even when doctors don't know the effects of a herbal medicine a patient is taking, many won't try and look these up."
More information
The American Academy of Family Physicians has more about herbal products and supplements.
Source: HealthDay
​