As Parents Lose Jobs, Kids Often Lose Out on Health Care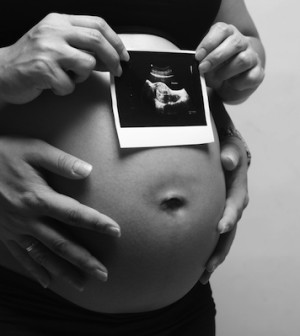 FRIDAY, July 9A new study shows that when American adults become unemployed, their children often lose health care coverage.
"For every 1,000 jobs lost, 311 privately-insured children lose health coverage," Gerry Fairbrother, associate director of the Child Policy Research Center at Cincinnati Children's Hospital Medical Center, said in a hospital news release.
"As if this is not alarming enough, our data indicate that for every 1,000 jobs lost to families earning less than 200 percent of the federal poverty level, 456 privately-insured children lose coverage. These data are significant because they show that the most vulnerable privately-insured children experience the greatest probability of losing or experiencing an unnecessary gap in their coverage," added Fairbrother, who is also a professor at the University of Cincinnati.
He and his colleagues analyzed national data and found that 29.4 percent, 30.4 percent and just over 40 percent of white, black and Hispanic children, respectively, became uninsured when their parents lost their jobs. That compares to 5 percent, 10 percent, and 9.1 percent of white, black and Hispanic children, respectively, who became uninsured while their parents still had jobs.
Overall, 30 percent of all privately-insured children whose parents lost their jobs were in low-income families. The highest rate of loss of coverage (52 percent) was among Hispanic children who were young, poor and living on the West Coast.
Even though many of these uninsured children live in states where they may qualify for coverage through the Children's Health Insurance Program Reauthorization Act (CHIPRA), many low-income families aren't taking advantage of these programs after parental job loss, leading to unnecessary gaps in care, the study found.
The study appears in the July issue of the journal Health Affairs.
"Several studies cite clear evidence of the adverse consequences of gaps in children's health insurance coverage, even for a brief period of time. These include unmet needs, decreased ambulatory visits, reduced likelihood of having a usual source of care, and increased use of emergency department and inpatient hospital care," Fairbrother said. "Maintaining coverage through transitions in life, such as parental job loss, is crucial for optimal general health and outcomes."
The findings suggest the need for more available and affordable coverage in the event of a job loss, the researchers said.
"With our current economic policy, the key implications of these findings are that much more effort is needed to reach out to children when their parents suffer job loss. More action must be taken to ensure that children become enrolled in available programs, and interruptions in their healthcare coverage are further reduced or eliminated," Fairbrother said.
More information
The U.S. Department of Health and Human Services has more about children's health insurance.
Source: HealthDay
​