Scientists Find Way to Boost 'Good' Cholesterol in Mice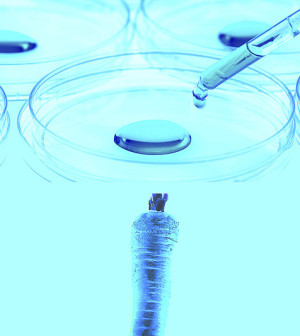 TUESDAY, Nov. 16New animal research has identified a sequence of genetic material that appears to stabilize levels of so-called "good" cholesterol, at least in mice.
Working with mice and primates, the study team found that the sequence in question — labeled "miR-33a" — helps to regulate cholesterol by serving as a kind of "off" switch for certain genes.
Specifically, the sequence was found to inhibit production of three proteins, thereby limiting the amount of circulating high-density lipoprotein (HDL) cholesterol found in the body.
In turn, if the sequence is "silenced," HDL levels go up, according to study co-authors Katey Rayner and Kathryn Moore, both of New York University Medical Center in New York City.
Rayner and Moore are slated to present their findings Tuesday in Chicago at the annual meeting of the American Heart Association.
Their observations are part of an effort to develop new treatments designed to elevate HDL levels.
Working with mice suffering from coronary artery disease, the researchers found that inhibiting the identified sequence prompted a 36 percent rise in HDL levels.
What's more, the effort also appeared to achieve some measure of reversal of atherosclerosis in the mice, with a reduction in lesions of 35 percent.
Both findings suggest that the sequence could prove to be an optimal target for the development of future HDL-raising drug therapies.
Experts note that research presented at meetings isn't subjected to the same type of scrutiny that research published in peer-reviewed journals undergoes. And research in animals often doesn't translate into success in human studies.
More information
For more on good cholesterol, visit the American Heart Association.
Source: HealthDay
​