U.S. Scientists Commit Most Research Fraud: Study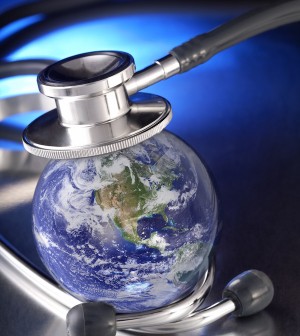 TUESDAY, Nov. 16A new study finds that nearly 800 research papers were retracted by medical journals for serious errors or faked data over the past decade, many of them authored by U.S. researchers.
In fact, U.S. scientists were responsible for 169 of the papers retracted for seemingly inadvertent yet serious errors, as well as for 84 of the papers retracted for outright fraud, more than any other country.
That doesn't necessarily mean U.S. researchers are more prone to deception, said study author R. Grant Steen, president of Medical Communications Consultants in Chapel Hill, N.C., but could perhaps reflect that U.S.-based researchers publish a larger volume of English-language medical studies than scientists from other nations.
"We need to be careful," Steen said. "Some scientists perceive a paper in a high-impact journal as a doorway to fame and fortune and some are willing to fake data to walk through that doorway."
The study appears in the Nov. 16 online issue of the Journal of Medical Ethics.
Steen searched the PubMed database for every scientific research paper that had been withdrawn from medical journals between 2000 and 2010. Of 788 retractions, he could find a reason for 742 of them, though the reasons given were sometimes vague.
About three-quarters, or 545, were withdrawn because of serious errors. The remainder, or 197, were withdrawn due to data fabrication (manufacturing false data) or falsification (selective editing of data, such as leaving out findings that don't confirm the hoped-for result).
After the United States, China came next with 89 total retractions, including 20 retractions due to fraud. China was followed by Japan, India, the United Kingdom, South Korea and Germany.
Falsified papers were more likely to appear in high-profile, influential medical journals as opposed to more obscure ones.
And some 53 percent of faked research papers had been written by a "repeat offender," that is, an author who had multiple papers withdrawn due to falsehoods. Authors who had papers retracted due to error were less likely than fakers to be repeat offenders, with only about 18 percent having more than one paper withdrawn due to error.
Some of the most notorious cases of fraudulent research cited in the paper included work by Hwang Woo-Suk, a South Korean researcher who, in 2004 and 2005, published two papers in the journal Science in which he reported creating human embryonic stem cells by cloning. Both papers were later retracted after they were found to be largely fabricated.
In another case, Dr. Scott Reuben, an anesthesiologist at Baystate Medical Center in Springfield, Mass., had 13 papers retracted after it was discovered he had fabricated research on postoperative pain medications, particularly the use of celecoxib (Celebrex) and pregabalin (Lyrica).
So why do they do it?
Within academia, researchers can feel pressure to get published in influential journals to secure promotions, get tenure and get more grant money to continue their research, explained David Prentice, a medical ethics expert and senior fellow for life sciences at the Family Research Council.
But not only is lying about data unethical and potentially harmful to patients, it's also self-destructive. When researchers publish a finding, it becomes part of the public record, and other researchers will try to replicate the finding, especially if the original study made a splash.
"As soon as others can't verify what is going on, the doubt comes in," Prentice said. "Inevitably, they are going to be discovered. The short-term success they achieve is ultimately going to lead to long-term failure."
Faked research papers were significantly more likely to have multiple authors, perhaps because it's easier to disguise fraud when each author is aware of only small parts of the research, or because the blame can be more easily spread, Steen said.
More information
The U.S. National Institutes of Health has more on medical ethics.
Source: HealthDay
​