Research Suggests Link Between 'Handedness' and Dyslexia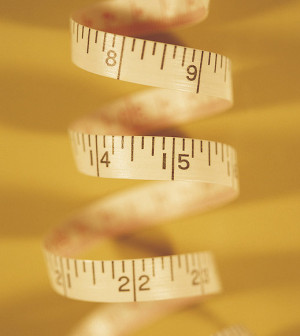 FRIDAY, Nov. 5New genetic mapping of children with reading difficulties suggests that those who carry a particular gene mutation are particularly well-skilled in the use of their right hand.
The apparent link between a specific variation of the so-called "PCSK6 gene" and hand-motor control among dyslexic children is the first hard evidence to suggest that there could be an association between "handedness" and language disorders, the researchers said.
"This study provides the first genetic link between handedness, brain asymmetry and reading ability," study author Tony Monaco, of the Wellcome Trust Centre for Human Genetics at the University of Oxford in England, said in a university news release.
"This is the first study implicating [PCKSK6] with handedness," he added. "The fact that this association also seems to be apparent in people with dyslexia provides an interesting clue to explore whether there is a link between handedness and language-related disorders."
Monaco and his colleagues report their findings in the Nov. 5 online edition of Human Molecular Genetics.
The authors noted that most people — including most children with dyslexia — are right-handed. However, the study found that among a group of 192 dyslexic children, those who had the mutation were, on average, even more skilled with the use of their right hand (relative to their left hand) than those who didn't carry the variation.
Giving the finding some context, the researchers pointed out that the left side of the brain controls the right side of the body — and vice versa. Given the general propensity for right-handedness, researchers have viewed the left side of the brain as dominant in terms of motor control. Coupled with the fact that the left hemisphere is also known to exert dominance over language skills, the theory had emerged that "hand favoritism" and language disorders could be associated with one another. But until now efforts to uncover a genetic foundation for this notion had turned up nothing.
The new finding lends this theory some support, the researchers said. And Monaco and his team think their observations could help to expand further explorations into the underlying biology of language-related disorders.
More information
For more on dyslexia, visit the U.S. National Institute of Neurological Disorders and Stroke.
Source: HealthDay
​