Cymbalta Approved for Chronic Joint and Muscle Pain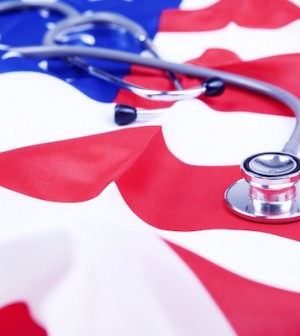 FRIDAY, Nov. 5Cymbalta (duloxetine hydrochloride) has received expanded approval from the U.S. Food and Drug Administration to treat chronic musculoskeletal pain, stemming from conditions including lower back pain and osteoarthritis.
Since its approval as an antidepressant in 2004, some 30 million people in the United States have used the drug, the agency said in a news release. The FDA also has sanctioned Cymbalta for the treatment of diabetic pain, generalized anxiety disorder and fibromyalgia.
The most common side effects from Cymbalta use include nausea, dry mouth, insomnia, drowsiness, constipation, fatigue, and dizziness. More serious adverse reactions have included liver damage, allergic reaction, pneumonia, depressed mood, and suicidal thoughts and behavior, the agency said.
The FDA has also warned that Cymbalta should never be used in patients who have recently taken a type of antidepressant called an MAOI, or Mellaril (thioridazine), or who have uncontrolled glaucoma.
Cymbalta is produced by Eli Lilly and Co., based in Indianapolis.
More information
The U.S. National Library of Medicine has more about this drug.
Source: HealthDay
​