Genetics May Play Role in Vitamin E Levels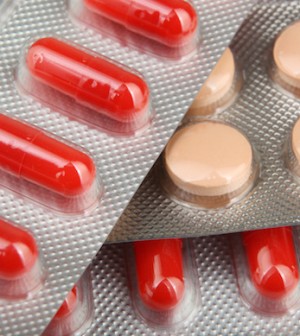 WEDNESDAY, Oct. 20Scientists have identified common genetic variations that may explain differences in peoples' ability to process vitamin E.
Vitamin E is an antioxidant found in a number of oils, nuts and seeds as well as brightly-colored produce such as peppers, tomatoes and pumpkins. Previous research has found that vitamin E consumption has inconsistent effects on the amount of the vitamin in a person's body. It's been suspected that this is due to genetic variations.
In this study, researchers led by Robert Parker of Cornell University in Ithaca, NY, looked at two versions of cytochrome P450 4F2 (CYP4F2), the enzyme that breaks down vitamin E. One variant, W12G, is more common in black Americans, and the V433M version is more common in Americans of European descent.
Compared to the normal CYP4F2 enzyme, the W12G variant was better able to degrade several commonly occurring forms of vitamin E called tocopherols, while the V433M variant was less able to break down these forms of the vitamin.
These enzyme differences may help explain normal variations in vitamin E levels within and among populations, and may also help in the interpretation of inconsistent results of clinical trials with vitamin E, said the researchers.
The study appears in the November issue of The Journal of Nutrition.
More information
The Harvard School of Public Health has more about vitamin E.
Source: HealthDay
​