Chinese Study Suggests New Way to Test for Genetic Diseases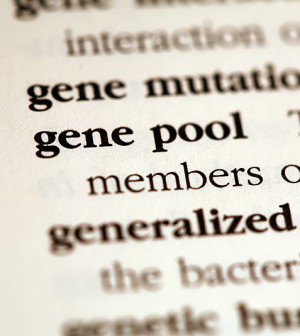 WEDNESDAY, Dec. 8A new test that requires only a tiny sample of a mother's blood to scan the genome of a fetus may offer a safer alternative to current methods of prenatal screening for genetic diseases, a new study suggests.
Currently, a sample of fetal tissue is collected using invasive procedures such as amniocentesis or chorionic villus sampling, both of which pose a small but definite risk to the fetus.
But, Chinese researchers found that fetal DNA floating in the mother's blood contains the entire fetal genome and can reveal a number of genetic and chromosomal disorders in the fetus.
They used the method on a couple undergoing prenatal diagnosis for a type of genetic anemia called beta-thalassemia. The results showed that the fetus had inherited the beta-thalassemia mutation from the father and a normal gene from the mother, meaning the fetus was a carrier of the disease.
The study is published in the Dec. 8 issue of Science Translational Medicine.
More information
The March of Dimes outlines routine prenatal tests.
Source: HealthDay
​