Understanding Back Pain May Improve Management, Study Suggests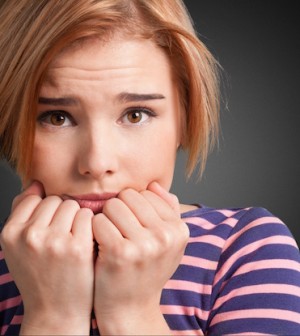 WEDNESDAY, July 7The attitudes, beliefs and health literacy of people with chronic low back pain influence how they manage their pain, Australian researchers report.
Health literacy is the ability to find, understand and use health information. Low levels of health literacy are associated with poor outcomes in many chronic conditions, but this relationship has not been studied previously in people with low back pain (LBP), according to background information about the study, which appears in the August issue of the journal Pain.
The study included 56 adults with LBP and 61 adults with no history of back pain. They provided information about severity of back pain, LBP-related disability, fear avoidance, beliefs about LBP, and pain catastrophizing (the tendency to have a fixation about pain and feel unable to cope with it). The researchers also assessed the participants' health literacy.
"Although we know a fair amount about the reasons for persistent pain and disability among individuals who experience lower back pain, interventions which aim to modify these factors deliver only modest changes in outcomes. This suggests that we may be overlooking an important factor which influences treatment outcomes — and that is health literacy," lead investigator Dr. Andrew Briggs, of the School of Physiotherapy and Curtin Health Innovation Research Institute at the Curtin University of Technology in Perth, said in a journal news release.
"Quantitative data confirmed that LBP-related beliefs and behaviors, rather than pain intensity and functional health literacy skills measured from a standard questionnaire, are important correlates of LBP disability. Less positive beliefs and pain attitudes are associated with persistence of pain and high levels of LBP-related disability. These include beliefs about the inevitable dire consequences of LBP, fear avoidance beliefs and the belief that pain results in a hopeless situation (catastrophizing). Beliefs and subsequent pain-related behaviors and coping strategies are shaped by interactions with health professionals and health information. Therefore, it is plausible that health literacy and LBP beliefs are related and that health literacy may be an important driver of LBP-related disability," Briggs said.
The study found that among LBP patients, those with high disability (HD) reported a greater degree of interference with recreational activities than those with low disability (LD) — 86 percent vs. 27 percent. The HD group also had higher levels of fear avoidance beliefs about physical activity, adopted a more passive coping style, and were less optimistic about the progression of their condition.
Briggs and colleagues also found that chronic low back pain (CLBD) patients with high disability tended to believe there was an anatomic reason for their pain. This trend wasn't seen in CLBD patients with low disability.
"Although anatomic reasons may be important in some cases of CLBP, international data and guidelines highlight the importance of psychological and social factors in the etiology of CLBP," Briggs said. "The fact that individuals with CLBP-high disability believed anatomic factors were the primary reason for their pain experience highlights that belief systems and information provided to patients are critically important in management."
More information
The U.S. National Institute of Neurological Disorders and Stroke has more about low back pain.
Source: HealthDay
​