U.S. Military Surgeons Saving Children's Lives in Afghanistan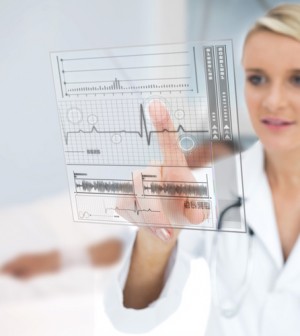 THURSDAY, Aug.5During an attack on an Afghanistan village, shrapnel sliced into a 5-year-old girl's skull, almost killing her. U.S. military helicopter pilots flew her to a hospital at Bagram Airfield, where a U.S. neurosurgeon operated, saving her life.
In Afghanistan, the priority of military surgeons is treating injured U.S. servicemen and women. But when they have beds and personnel available, U.S. doctors will also treat Afghan nationals.
The most satisfying cases, doctors say, are the kids who would otherwise not get the care they need.
"Almost every case I did out there, in particular the kids, has stuck with me," said Dr. Paul Klimo Jr., a former U.S. Air Force neurosurgeon who recently left the military and is now a pediatric neurosurgeon at St. Jude's Children's Research Hospital in Memphis, Tenn. "That 5-year-old girl was quite sick for awhile, but the last update I got on her, she was doing great."
In 2009, more than 1,000 children were killed in conflict-related incidents in Afghanistan, according to the Afghan Rights Monitor, a Kabul-based human rights organization. And war can take a harsh toll on children in other ways, says Afghan Rights Monitor director Ajmal Samadi.
"War kills their parents, family and friends. It deprives children of education, health and other essential services. It displaces children," Samadi said. "It affects their food security condition. It exposes them to exploitation and abuse by warring and criminal groups. It damages their mental health and leaves them with long-term emotional and psychological scars."
Access to medical care is very limited, Samadi said, with few pediatricians in a country in which about half of the estimated population of 28 million is younger than 15.
"This problem is very serious in rural and particularly in conflict-affected areas where doctors do not work due to widespread insecurity," Samadi said. "Afghanistan's private health-care sector is nascent and restricted to a few cities mostly in relatively secure areas."
According to the United Nations, Afghanistan has the second highest maternal mortality rate in the world and the third highest rate of child mortality, while only 23 percent of the population has access to safe drinking water.
Abject poverty also makes it impossible for families to seek care for their children. Some 9 million Afghans, or 36 percent, live in absolute poverty, while 37 percent live only slightly above the poverty line, according to the U.N.
With many children malnourished and infected with intestinal roundworm, wounds take longer to heal or heal improperly, said Klimo, who until July was with the 88th Medical Group at Wright-Patterson Air Force Base in Ohio. He wrote about his experiences in the August issue of the Journal of Neurosurgery: Pediatrics.
While stationed at Bagram, Klimo's patients included families who came with their sick children by bus or taxi, who'd had their cars shot at in Taliban-held territory, and who kept their destination a secret to avoid problems, he said.
Over the course of two years, Klimo and the medical team at Bagram performed nearly 300 neurosurgeries, including 57 operations on 43 children. About 54 percent of the surgeries were for battle-related traumas and the rest were for humanitarian reasons, or conditions unrelated to the fighting.
At times, the doctors had to make tough choices, including turning away patients they would have been able to help in the United States, Klimo said. While they had an X-ray and CT scan, they didn't have an MRI or other neurological equipment that neurosurgeons would have in a stateside operating room, Klimo said.
"You're not back home. You don't have all the equipment and all the personnel, especially in neurosurgery where we rely heavily on a lot of special equipment," he said. "You have to adapt, learn on the job and make do with the resources you have available."
Travel was treacherous, security tight, and Klimo's primary responsibility was taking care of wounded troops. He couldn't perform surgeries in which there was a high chance of post-surgery complications or need for lots of follow-up care, he said.
"There were certain cases that I just couldn't do. That was often a very difficult thing. If I was back home, I would have been able to help virtually everyone — or at least try," Klimo said. "But sometimes we were full and we needed to have all the space to treat our own soldiers."
But there were many success stories, including removing a large mass from the back of an 11-month girl that had prevented her from sitting in a chair, and removing a large cyst from the brain of a 5-month old who lived in a remote mountainous region.
"There is lots of other wonderful work going on over there every day," Klimo said. "Kids with bad burns, kids with cleft palates and other congenital problems are getting treatment they wouldn't otherwise."
More information
The United Nations has more on living conditions in Afghanistan.
Source: HealthDay
​