Health Highlights: Aug. 5, 2010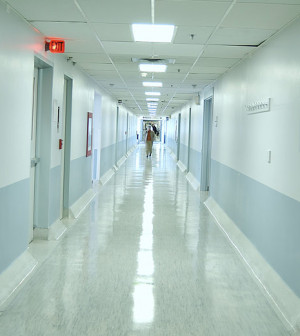 Here are some of the latest health and medical news developments, compiled by the editors of HealthDay:
Women Want Sexy Clothes When Ovulating: Study
Women are more likely to buy clingy clothes when they're ovulating, a preference likely influenced by hormones, according to a new study.
By selecting tight clothes, the women are trying to stand out from potential love rivals, said the University of Minnesota researchers, BBC News reported.
The study included women in different stages of their menstrual cycle who were shown images of attractive women who lived locally or far away. They were then asked to select clothes and accessories they would like to purchase.
Those most likely to choose sexy clothes were women who were ovulating and had seen pictures of local attractive women, BBC News reported.
"The desire for women at peak fertility to unconsciously choose products that enhance appearance is driven by a desire to outdo attractive rival women," said lead researcher Dr. Kristina Durante. "If you look more desirable than your competition, you are more likely to stand out."
The study appears in the Journal of Consumer Research.
—–
Health Care Reform Extends Medicare Fund: Report
The health care reform law could extend the life of the Medicare hospital insurance fund for 12 years if significant savings in health care are achieved in coming years, says an annual report released Thursday.
The Medicare Hospital trust fund will not be exhausted until 2029, which is 12 years longer than estimated last year, according to the trustees report for Medicare and Society Security, said the Associated Press.
However, the trustees said the near-term outlook for the Social Security trust fund has been made worse by the recession, the AP reported.
This year and next year, the Social Security program is projected to pay out more in benefits than it collects in taxes. This is the first time that's happened. The date the Social Security trust fund is expected to exhausted — 2037 — is the same as in last year's report.
—–
Groups Defend Guidelines for Early Diagnosis of Alzheimer's
New proposed guidelines for early diagnosis of Alzheimer's disease were defended this week by the Alzheimer's Association and the U.S. National Institute on Aging.
The guidelines, released in July, include the use of biomarkers to identify people who are likely to develop Alzheimer's disease, much the same way that high cholesterol levels are used to identify people at risk for heart disease, The New York Times reported.
But critics question the point of diagnosing Alzheimer's before a person even has symptoms, since there are no treatments for the disease. Others are concerned that the early diagnosis guidelines are simply an offering to drug companies so that they can start marketing expensive and perhaps not very effective new drugs.
In a conference call Wednesday, the Alzheimer's Association and the National Institute on Aging clarified their position. At this stage, biomarkers would be used only for research. For example, some patients would have biomarker tests to determine how brain changes predict disease, The Times reported.
And it's believed that new criteria for early diagnosis of Alzheimer's disease might help in the testing of potential new drugs.
"Certainly, we are not out there trying to help drug companies," Dr. Reisa Sperling of Brigham and Womens Hospital in Boston, told The Times.
But currently, nearly all drugs are tested only in people who have severe Alzheimer's symptoms, which almost guarantees failure.
"We are trying these drugs way too late," Spierling said.
—–
Loving Siblings Help Shield Against Depression: Study
For young people, having a loving sibling encourages behaviors such as kindness and generosity and helps protect against delinquency and depression, says a new study.
In fact, the influence of siblings is twice as strong as parents when it comes to good behaviors such as being nice to people, volunteering, and doing favors for others, USA Today reported.
Having a sister seemed even more beneficial than having a brother, the study found, perhaps because females more often adopt a caregiving or listening role, according to the researchers.
"Siblings matter even more than parents do in terms of promoting being kind to others and being generous," added study author Laura Padilla-Walker, an assistant professor in the School of Family Life at Brigham Young University.
She and her colleagues examined 395 Seattle families with two more children, including at least one child between ages 10-14, USA Today reported.
The study was published in the Journal of Family Psychology.
—–
Large Drop In Heart Bypass Surgery Deaths: U.S. Report
The proportion of Americans who died in hospital after having heart bypass surgery decreased 43 percent between 2000 and 2006, from 42 to 24 per 1,000, according to a federal government study.
The largest decrease (92 percent) occurred in rural hospitals, but they still had a higher death rate (38 per 1,000) in 2006 than other hospitals. Suburban hospitals near large metropolitan areas had the lowest rate (21 per 1,000), says the latest News and Numbers from the Agency for Healthcare Research and Quality.
Among the other findings:
In 2006, women had a higher death rate than men — 35 vs. 20 per 1,000.
The only increases in heart bypass surgery death rates were reported by hospitals in counties with small cities (fewer than 50,000 residents). In those hospitals, the rate increased from 28 to 31 per 1,000.
Uninsured patients had the lowest death rate in 2006 (23 per 1,000), followed by privately insured (24), Medicare (24.5) and Medicaid patients (28).
—–
​