TV Shows Often Botch Proper Seizure Responses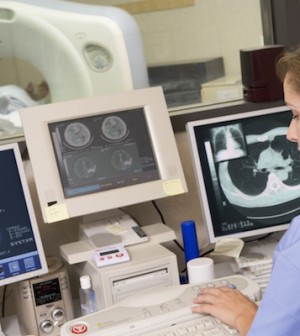 MONDAY, Feb. 15TV medical shows aren't the place to learn how to provide proper first aid for a person suffering a seizure, a new study says.
Canadian researchers watched some popular medical dramas — "House, M.D.," "Grey's Anatomy," "Private Practice" and "ER" — and found that "doctors" and "nurses" on the shows responded inappropriately to seizures almost half of the time.
There were 59 seizures in the 327 episodes included in the study. Inappropriate responses — such as holding a patient down, trying to stop involuntary movement, or putting something in the person's mouth — occurred in about 46 percent of the seizure depictions. Appropriate first-aid management was shown about 29 percent of the time, while the appropriateness of first aid couldn't be determined in 25 percent of the seizure scenes, the study authors noted.
"Television dramas are a potentially powerful method of educating the public about first aid and seizures," study author Andrew Moeller, of Dalhousie University in Halifax, Nova Scotia, said in a news release from the American Academy of Neurology.
"Our results, showing that television shows inaccurately showed seizure management half the time, are a call to action. People with epilepsy should lobby the television industry to adhere to guidelines for first-aid management of seizures," Moeller stated.
The study findings were released Feb. 14 in advance of a scheduled presentation at the annual meeting of the American Academy of Neurology in Toronto in April.
More information
The Epilepsy Foundation outlines appropriate first aid for seizures.
Source: HealthDay
​