Too Much Mercury in Canned Tuna — Or Is There?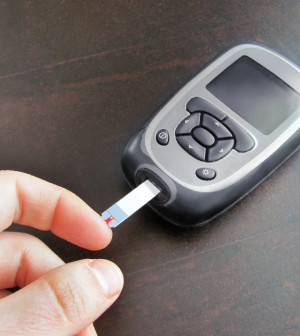 FRIDAY, Feb. 12A report last week that more than half of samples of brand-name canned tuna contained more mercury than deemed safe by the U.S. Environmental Protection Agency (EPA) raised concern among tuna lovers everywhere.
Yet the same report found that only 5 percent of canned tuna samples contained mercury levels that exceeded the U.S. Food and Drug Administration's (FDA) standards for safety, which are less stringent than the EPA's.
The question for consumers is: What gives? And is it OK to keep eating that tuna sandwich?
"We never say, 'Don't eat tuna,'" said lead study author Shawn Gerstenberger, a professor of environmental and occupational health at the University of Nevada Las Vegas. "We are saying if you are in a high-risk group and are worried about mercury exposure, there are some easy consumer choices you can make to limit exposure."
In the study, published in the February issue of Environmental Toxicology & Chemistry, researchers tested more than 300 samples of canned tuna and found "white" tuna, or albacore, consistently had higher concentrations of mercury than "light" tuna.
Fish generally accumulate mercury in two ways: either by absorbing it through their skin or scales from the water itself, or by eating other organisms that contain mercury. Since albacore is a larger species that's higher up on the food chain than light tuna species, it generally contains more mercury, Gerstenberger explained.
According to the EPA and the FDA, high-risk groups, including pregnant women, nursing mothers, women who may become pregnant and young children, should limit their weekly tuna consumption to no more than 12 ounces (two meals) of light tuna a week, or up to 6 ounces of albacore.
While the federal agencies agree on their consumption guidelines, the FDA and the EPA differ on one significant issue: standards for how much mercury is safe for tuna to contain in the first place.
The FDA sets a standard of no more than 1.0 parts per million (ppm) of mercury for commercially caught fish. Most of the tuna sold in U.S. grocery stores is commercially caught and therefore subject to the FDA standards.
The EPA, meanwhile, as part of its jurisdiction over the nation's lakes and streams, regulates sport or recreational fishing. The EPA sets a more stringent standard of no more than 0.5 ppm of mercury.
So which standard should consumers pay attention to?
"The EPA has done a great deal of work in evaluating exposures," Gerstenberger said. "I'm not saying the FDA hasn't, but it's hard to make a case that who catches the fish should determine the standard. We feel we would rather err on the side of safety and look at the lower standard."
The National Fisheries Institute, however, took issue with that conclusion. Trace amounts of mercury found in some tuna don't outweigh the health benefits of eating it, said Gavin Gibbons, director of media relations for the National Fisheries Institute, a trade association that represents commercial fishermen, producers, restaurants and processors.
Much of the mercury found in the oceans where tuna is caught is naturally occurring. Prime sources are mineral deposits, underwater vents or volcanoes.
The EPA's main concern is about what's released into the nation's lakes and streams because of industrial or other human activity, and it has low tolerance for polluters, Gibbons said.
"Commercial and sport-caught fish are very distinct, and the level of mercury that's permitted is different," Gibbons said. "The FDA looks at the effect of mercury on the human body, while the EPA's standard is based on its regulatory power over utilities and the environment. They are not regulating for consumption reasons but for environmental health."
And, Gibbons added, "there has been no cases of mercury toxicity from normal consumption of commercial seafood in any peer-reviewed study. Nobody has ever gotten sick from the methyl mercury from the normal seafood you find in restaurants and supermarkets."
Furthermore, he said, the FDA guidelines have an uncertainty factor built in that limit mercury exposures to levels 10 times lower than the lowest levels associated with adverse effects.
"Canned tuna is safe," Gibbons said. "Consumers should trust that canned tuna continues to be a safe, healthy source of lean protein and omega-3 fatty acids."
While Gerstenberger concurred that much of the mercury found in the oceans is naturally occurring, human activity — such as incinerating batteries and industry — has contributed, he said.
Mercury content in fish is highly dependent on their environment, including where they are caught and the size of the fish. Gerstenberger said he would not reveal the brand names tested in the study because he expected those with the highest mercury levels would flip-flop throughout the year, depending on where their suppliers were fishing.
The health effects of mercury poisoning include central nervous system damage, hearing loss and vision problems. Though there are no specific mercury warnings for anyone outside of the high-risk groups, Gerstenberger recommended other adults also eat tuna in moderation — although what that amount is may be anyone's guess.
"There are plenty of health benefits that have been documented from eating tuna and other fish," Gerstenberger said. "It's important for consumers to weigh all of that and make a decision."
The researchers called on federal regulators to require canned tuna producers to provide detailed information to consumers about the mercury content and to disclose tuna harvest locations.
More information
The FDA has more on mercury in fish.
Source: HealthDay
​