Pro Athletes' Brains React at Olympic Speed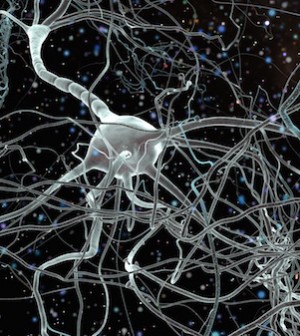 FRIDAY, Feb. 12 (HealthDay News)– If competitors at the winter Olympic Games opening in Canada Friday seem more on the ball than their sedentary peers, they probably are. Heightened brain activity enables elite athletes to see and react to their opponents' moves faster than less skilled players, a new study finds.
Researchers analyzed the reaction time and brain activity of badminton players ranging in ability from international competitors to more recreational types. The players were shown video clips of an opposing badminton player striking a shuttlecock and were asked to predict where it would land.
During this task, all the participants showed activation in the cortical areas of the brain associated with observation, understanding and preparation for action. However, the elite players showed a higher level of activity in these brain areas and responded more quickly to the movements of their opponents.
The results show that a high level of athletic achievement depends not just on physical prowess, but also on enhanced activity in the cortical areas of the brain, said the researchers at Brunel University in London, England and the University of Hong Kong. The findings may change the way athletes train, they suggested.
The study was published in a recent issue of NeuroReport.
More information
Vanderbilt University's psychology department writes about mental imagery and athletic performance.
Source: HealthDay
​