Single Gene Linked to Evolution of Human Brain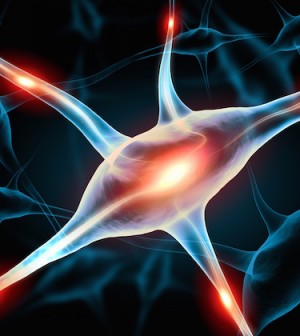 FRIDAY, May 6Mutations in a single gene have a major influence on the size and shape of the human cerebral cortex, the part of the brain that plays a key role in high-level functions such as language, memory, attention and consciousness.
That's the finding of a new study by researchers who conducted genetic analyses of three families — one Turkish, two Pakistani — with children that have the most severe form of a condition called microcephaly. The children's brains are just 10 percent of normal size and lack the normal structure of the human brain.
The researchers determined that the children's microcephaly was caused by mutations in a gene called centrosomal NDE1, which is involved in cell division.
"The degree of reduction in the size of the cerebral cortex and the effects on brain morphology suggest this gene plays a key role in the evolution of the human brain," co-senior author Murat Gunel, a professor of neurosurgery and of genetics and neurobiology at Yale School of Medicine, said in a Yale University news release.
"These findings demonstrate how single molecules have influenced the expansion of the human cerebral cortex in the last five million years," Gunel added. "We are now a little closer to understanding just how this miracle happens."
The study was published April 28 in the American Journal of Human Genetics.
More information
The U.S. National Institute of Neurological Disorders and Stroke has more about the human brain.
Source: HealthDay
​