Publicly Insured Kids May Get Less Comprehensive Care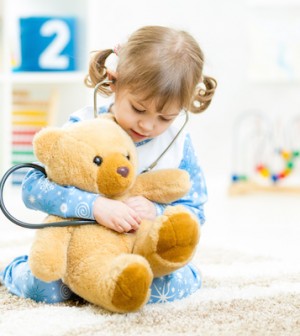 FRIDAY, July 22A new study finds that U.S. children with publicly funded insurance get less comprehensive primary care than those who are privately insured.
Still, there was good news from the nationwide survey: More than 9 out of every 10 publicly insured children had a personal doctor and a regular source of medical care.
"Primary care is the cornerstone of health care for children. These results suggest that efforts to improve access to primary care for children with public insurance have been very successful," said study lead author Dr. Joseph S. Zickafoose, clinical lecturer in pediatrics and communicable diseases at the University of Michigan Medical School, in a university news release.
About one-third of kids in the United States get coverage through a public program such as Medicaid and the Children's Health Insurance Program. Many of these children come from low-income families and are in poor health.
The new study, published online ahead of print in the journal Academic Pediatrics, looked at how many kids have a "medical home," a term used by the American Academy of Pediatrics for care that is "accessible, continuous, comprehensive, family centered, coordinated, compassionate, and culturally effective."
The researchers analyzed data from a 2007 national survey of households with children 17 years old and younger. To figure out whether the children had "medical home" services, the survey asked parents about their child's usual source of care, familiarity with a personal doctor or nurse, ease of obtaining referrals, access to family-centered care and communication between different care providers. Only 45 percent of children with public insurance met all five of those criteria regarding care, compared to two-thirds of kids with private insurance.
"While we need to continue to assure adequate access to primary care for publicly insured children, we also need to pay attention to the care they receive once they're in the door," Zickafoose said. "Particularly for family-centered care, we have a long way to go."
More information
For more about children's health, visit the U.S. National Library of Medicine.
Source: HealthDay
​