Low-Income Dads Are Involved With Their Kids, Study Finds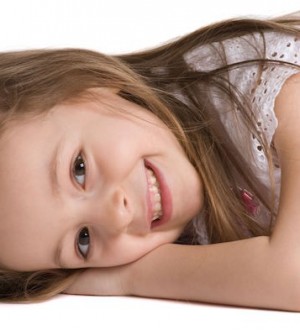 <img src="/father_daughter.jpg" alt="" title="Low-Income Dads Are Involved With Their Kids, Study Finds" class="alignright size-full wp-image-161″ />
WEDNESDAY, Nov. 9A new study finds that low-income, urban fathers in the United States take an active role in their children's health and encourage them to eat healthy foods and exercise.
But the study also found that when their kids are sick, some of these dads may not give recommended doses of medicine to their children and may feel ill-equipped to handle emergency medical care.
Northwestern University Feinberg School of Medicine researchers studied 31 fathers, most of them black and Hispanic, average age 31, in Chicago and Milwaukee. About 40 percent of the men earned $34,999 or less a year.
More than half of the fathers said they tried to encourage physical activity and engage their children in play to promote good health. They said they tried to set a good example because they know their behavior influences their children's habits.
While there were many positive findings in the study, the researchers were concerned to find that one-third of the fathers didn't give the recommended dose of medicine to their children.
The study was published recently in the journal Psychology of Men & Masculinity.
Fathers are playing an increasingly larger role in childcare, and health care providers must include and educate fathers as key players in their children's health, rather than focusing so much on mothers, the researchers said.
In the United States, the number of stay-at-home fathers nearly doubled to 158,000 from 2003 to 2009, and the number of single fathers raising children rose from 400,000 in 1970 to 1.7 million in 2009, according to U.S. Census Bureau figures cited in a university news release.
"There are positive ways dads are involved in their children's health and negative ways," lead author Dr. Craig Garfield, an assistant professor of pediatrics and of medical social sciences at Feinberg School of Medicine and a pediatrician at Children's Memorial Hospital, in Evanston, Ill., said in the release.
"If we are really going to focus on improving the health of children, we have to include fathers because they are important. Getting dads more involved and more comfortable in their children's health and health care can create healthier families," he said.
The low-income fathers in this small study were more involved in their kids health and health care than researchers expected.
"There's a bias to assume lower-income dads, particularly in unmarried families, are not involved with their children," Garfield said. "But that's not the case. Recent research has shown the vast majority of dads will attend the birth of their kids whether or not the men are married to the mother. Our research goes further to say they really are involved day to day with their kids in ways that affect their health and development."
More information
The U.S. Centers for Disease Control and Prevention offers tips for raising safe and healthy children.
Source: HealthDay
​