Health Tip: Buying a Baby Gate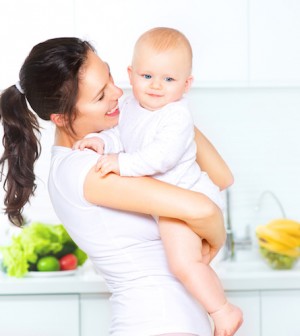 A baby gate is essential for the parent of any toddler who is able to crawl or walk near stairs or other areas that may be unsafe.
The Nemours Foundation offers these suggestions to help you purchase a safe baby gate:
Choose a gate that mounts to a door frame with hardware. There mustn't be any gaps where tiny fingers could get stuck.
Don't use a gate that mounts to the door frame with pressure. A child could push it open and fall down a flight of stairs, for example.
Never use a gate that swings out at the top of a staircase.
Make sure there is a maximum gap of 2 inches between the bottom of the gate and the floor.
Any nonflexible barriers should have a gap of no more than 2 3/8 inches between them.
Make sure the gate doesn't have any sharp parts that could hurt a child.
The gate shouldn't have any areas that a child could stick a foot into and attempt to climb.
When the gate reaches about three-quarters of the infant's height (at about age two years), stop using the gate.
Source: HealthDay
​