Health Plans Much Costlier for Docs in U.S. Than Canada: Study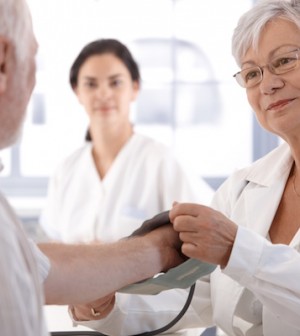 THURSDAY, Aug. 4The cost of dealing with health insurers and payers is nearly four times higher for U.S. physicians than for Canadian physicians, a new study finds.
The extra time and labor required to deal with health plans annually is $82,975 for U.S. physicians and $22,205 for physicians in the Canadian province of Ontario, according to Dante Morra of the University of Toronto and colleagues.
U.S. doctors spend an average of 3.4 hours per week interacting with health plans, compared with 2.2 hours for doctors in Ontario. In the United States, nurses and medical assistants spend 20.6 hours per physician per week on such duties, compared with 2.5 hours for nurses and medical assistants in Ontario, the study found.
The study is published in the August issue of the journal Health Affairs.
Most of the differences in time and cost are due to the fact that physicians in Ontario and the rest of Canada deal with a single health insurance payer, while U.S. physicians deal with multiple payers, the researchers noted in a journal news release.
But they added that there are ways U.S. insurers could reduce inefficiencies and costs. Conducting transactions electronically, rather than by mail, fax and phone, would reduce some of the doctors' burden, they said. Also, certain provisions of the new Affordable Care Act may eventually reduce administrative costs.
More information
The American Academy of Family Physicians has more about health insurance.
Source: HealthDay
​