Falls, Not Gunshot, May Be Hunters' Biggest Threat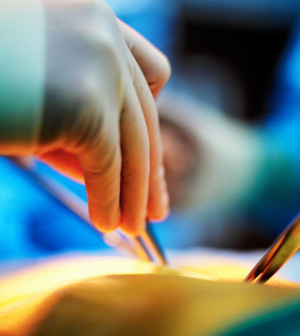 FRIDAY, Nov. 5Falls from tree stands are the leading cause of hunter-related injuries, according to an Ohio State University study.
Researchers analyzed 130 hunting-related trauma admissions at two Ohio hospitals over 10 years and found that 50 percent of injuries were caused by falls, and 92 percent of those falls were from tree stands.
Among the other findings:
Gunshot wounds accounted for 29 percent of injuries.
Drugs and alcohol together accounted for less than 10 percent of injuries.
Most of the hunters who fell were not wearing safety harnesses.
Of those who fell, 59 percent had fractures.
Surgery was performed for 81 percent of fall-related injuries.
Permanent neurological damage was suffered by 8.2 percent of the hunters who fell.
While this study was conducted in Ohio, the high risk of falls applies to hunters across the country, the researchers said.
The study was recently published in the journal the American Surgeon.
More information
The American College of Emergency Physicians offers safety tips for hunters.
Source: HealthDay
​