Kombiglyze XR Approved for Adult Type 2 Diabetes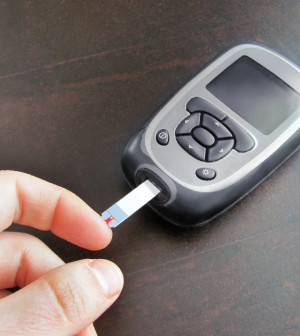 FRIDAY, Nov. 5The combination drug Kombiglyze (saxagliptin, metformin XR) has been approved by the U.S. Food and Drug Administration to help control blood sugar in adults with type 2 diabetes, makers AstraZeneca and Bristol-Myers Squibb said Friday.
Kombiglyze XR combines a DPP-4 inhibitor called saxagliptin (brand name: Onglyza) with a popular biguanide called metformin XR, the companies said in a news release.
The combination drug has a boxed label warning for lactic acidosis, a rare but serious complication caused by accumulation of metformin, the drug makers said.
Approval of the combined active ingredients in Kombiglyze XR was based on clinical studies involving more than 2,000 adults with type 2 diabetes. The most common adverse reactions were diarrhea and nausea/vomiting.
More information
To learn more about type 2 diabetes, visit the American Diabetes Association.
Source: HealthDay
​