Docs Should Assess Lung Clot Risk Before Ordering Scan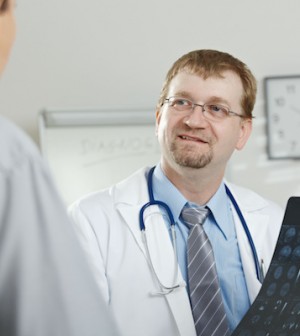 TUESDAY, June 15CT angiography might not be necessary in many patients suspected of having a blood clot in the lung (pulmonary embolism), and a risk analysis can identify those most likely to require the procedure, a new study suggests.
Pulmonary embolism (PE) occurs when a blood clot, usually from the leg, moves through the bloodstream and lodges in an artery in the lung. The condition can be fatal, so prompt diagnosis is essential.
Because of its high sensitivity and specificity, CT angiography has become a preferred method of diagnosing PE. However, there are growing concerns about costs and patient radiation exposure, along with risks associated with contrast agents used in the procedure.
For this study, researchers reviewed the medical records to assess the PE risk factors of 2,003 patients who underwent CT angiography for possible PE between July 2004 and February 2006. The risk factors included age, history of immobilization and cancer, excess estrogen, history of blood clots (venous thromboembolism), gender and disorders associated with increased blood clotting.
CT angiograms were negative for PE in 1,806 (90.2 percent) of the 2,003 patients. The researchers found that 192 (97.5 percent) of the 197 patients with CT angiograms positive for PE had one or more risk factors.
Without any risk factors, there was only a 0.95 percent likelihood of a CT angiogram positive for PE.
"Thromboembolic risk factor assessment is an effective clinical method to determine when to perform CT angiography for PE. Risk assessment can be performed when clinicians acquire their patients' history. It takes only a few minutes, and there's no cost," said study author Dr. Mark D. Mamlouk, a radiology resident at the University of California, Irvine, and colleagues in a news release from the Radiological Society of North America.
The study was published online in advance of print publication in the August issue of the journal Radiology.
More information
The U.S. National Heart, Lung, and Blood Institute has more about pulmonary embolism.
Source: HealthDay
​