FDA Investigating Arizona Farm as Source of Tainted Lettuce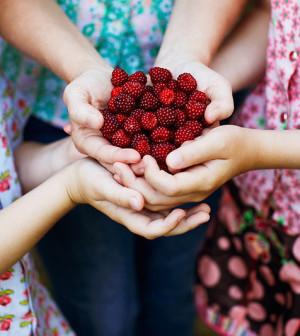 FRIDAY, May 7A team from the U.S. Food and Drug Administration is investigating a farm in Arizona as a potential source of E. coli-tainted lettuce that has so far sickened 19 people nationwide, the Associated Press reported Friday.
Possible E. coli contamination prompted the recall of Freshway Foods' romaine lettuce, which is sold in 23 states and the District of Columbia, the FDA announced Thursday.
The agency said the lettuce may be linked to cases of E. coli illness in Michigan, Ohio and New York that involved the hospitalization of 12 people, three with potentially life-threatening symptoms, the AP reported.
College students at the University of Michigan, Ann Arbor, Ohio State in Columbus and Daemen College in Amherst, N.Y., have been among those sickened in the outbreak, according to local state health departments.
The lettuce was sold to wholesalers, food service outlets, in-store salad bars and delis in Alabama, Connecticut, the District of Columbia, Florida, Georgia, Illinois, Indiana, Kansas, Kentucky, Maryland, Massachusetts, Michigan, Missouri, New Jersey, New York, North Carolina, Ohio, Pennsylvania, Rhode Island, South Carolina, Tennessee, Virginia, West Virginia and Wisconsin, according to Ohio-based Freshway Foods.
The recall covers lettuce with a "best if used by" date of May 12 or earlier, as well as "grab and go" salads sold at Kroger, Giant Eagle, Ingles Markets and Marsh grocery stores, the AP reported.
The lettuce does not include any bulk or prepackaged romaine or bagged salad mixes in retail supermarkets, the company stressed.
"Freshway Foods does not produce bulk, prepackaged romaine or bagged salad mixes containing romaine for sale in supermarkets, and therefore these products are not included in this recall," the company said in a news release.
According to the AP, Freshway Vice President Devon Beer, said the company has been working with FDA to trace the contaminated lettuce back to the (as yet unidentified) grower in Yuma, Ariz.
The health effects of E. coli infection can range from mild diarrhea to more severe illness, including kidney damage. According to the AP, the three patients with life-threatening illness have developed a condition called hemolytic uremic syndrome, which can trigger hemorrhage in the brain or kidneys.
Complicating matters is the fact that the strain identified in the lettuce is E.coli 0145, not the much more common and more easily identified and reported E.coli 0157, the AP said.
In the meantime, restaurants across the nation are rushing to assure customers that their salads are safe to eat. According to CNN, Yum! Brands — which owns chains such as KFC, Pizza Hut, Taco Bell and Long John Silver's — has said that Freshway Foods does not supply lettuce to any of its restaurants.
More information
For more details on the recall, head to the U.S. Food and Drug administration.
Source: HealthDay
​