Weight-Lifting May Boost Heart Health in Black Men: Study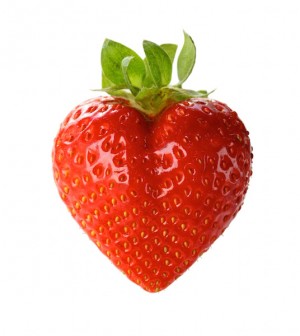 THURSDAY, Jan. 3A little weight training may go a long way toward helping improve the heart health of black men, new research suggests.
Just six weeks of resistance exercise appears to have a positive impact on the blood levels of key indicators for inflammation, immune response and/or artery shape among black men. Such indicators, or "markers," are known to rise in conjunction with tissue damage, infection and stress. But after weight training, levels of two of the markers dropped in these patients, the researchers found.
However, while the association was observed among black men it was not found among white exercisers. This caveat tracked an earlier finding by the same research team that showed that while black men who lifted weights experienced a drop in an important post-injury/infection inflammation marker known as C-reactive protein, white men did not.
"This suggests that resistance exercise training is more beneficial in young African-American men than in [white] men of the same age," Bo Fernhall, dean of the College of Applied Health Sciences at the University of Illinois at Chicago (UIC), said in a university news release.
Fernhall, who led the study as a professor in the department of kinesiology and community health at UIC's Urbana-Champaign campus, and colleagues reported their findings online recently in the Journal of Human Hypertension.
The researchers noted that in the United States, cardiovascular disease — particularly in the form of high blood pressure (or hypertension), stroke and kidney disease — is more prevalent among blacks than whites.
"Higher blood pressures in African-American children have been shown as young as 8 to 10 years of age," Fernhall said. "So there's obviously something going on that predisposes the African-American population to end-stage disease, hypertension and stroke and the more debilitating diseases later on in life."
The focus of the current investigation was on indicators in the blood that signal arterial trouble, including one involved in blood vessel remodeling and one that signals oxidative stress.
Levels of both dropped among black men who lifted weights. Study co-author Marc Cook, a UIC doctoral student, pointed out that this builds on prior research that has shown that aerobic activity also helps to lower levels of oxidative stress markers.
"[So] if you don't like cardiovascular exercise, if you don't like running on a treadmill, if you can't play basketball or you're not good at it, you can lift weights and improve your health, especially when it comes to high blood pressure," Cook said. "If you just want to lift weights and you do it on a regular basis, you could improve your function."
While the study found an association between cardiovascular health and weight training in black men, it did not prove a cause-and-effect relationship.
More information
For more on blacks and heart disease, visit the American Heart Association.
Source: HealthDay
​