Hillary Clinton Released From NYC Hospital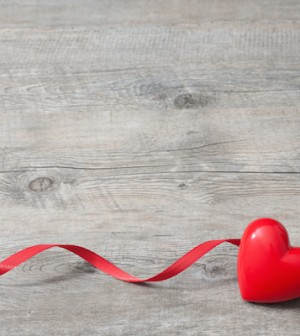 WEDNESDAY, Jan. 2Secretary of State Hillary Clinton was released from a New York hospital Wednesday evening following treatment for a blood clot in her head.
Clinton's doctors at NewYork-Presbyterian Hospital treated the clot — which they believe is linked to a concussion she suffered in December — with blood-thinning medication.
Clinton spokesman Philippe Reines said her doctors said she has been making steady progress and are confident she will make a full recovery, the Associated Press reported.
The clot was located outside of the brain, in a vein in the space between the brain and the skull behind the 65-year-old Clinton's right ear. The general term for the condition is called cerebral venous thrombosis. Clinton's doctors reported that she did not experience any stroke or neurological injury from the clot.
One expert noted that Clinton will need to be careful in the coming weeks.
"The vast majority of venus sinus thrombosis do not have severe symptoms, and are treated with a combination of hydration and anti-coagulants [blood thinners], which cause the thrombosis [clot] to slowly dissolve," said Dr. Anders Cohen, chief of neurosurgery and spine surgery at The Brooklyn Hospital Center. "It's important that she gets rest and hydration. Because she'll likely be on blood thinners, she'll have to be careful to avoid falls, which could cause significant bleeding.
"The duration of this medication depends on the size of the thrombosis and Mrs. Clinton's clinical status," Cohen added. "Unless she has a hematological condition that predisposes her to [clots], it is unlikely to reoccur. Most likely, the condition was due to her extremely hectic travel schedule. As a result of the travel, she probably suffered from chronic dehydration, which probably led to her fainting episode last month and caused this thrombosis."
Clinton was first admitted to the hospital late Sunday after doctors discovered the clot during a regular follow-up exam, Reines said.
She canceled most of her public events over the past few weeks because of the head injury.
Doctors not involved in Clinton's care said blood thinners are typically used to dissolve clots, and patients may need to be on them for weeks or months.
"Therapy is given anywhere from three to six months or longer, depending on other underlying circumstances or cause of the blood clot," said Dr. Jack Ansell, chairman of the department of medicine at Lenox Hill Hospital in New York City. "In Secretary Clinton's case, one would suspect that trauma from her fall played a role. Dehydration, as reported in the news, may also have been a factor. In some patients, there is an underlying hereditary increased tendency to form blood clots, but I am unaware whether this is a factor. Although there is always a risk of recurrence, the risk is very small and most individuals who experience this problem do not have recurrences. A full recovery is expected."
Clinton had been on a strenuous travel schedule in her role as Secretary of State. According to Bloomberg News, the State Department calculates that she has traveled 949,706 miles and visited 112 countries over 401 days — about 2,084 hours, or nearly 87 days spent airborne.
But Clinton has been less active in recent weeks. On Dec. 9, a day before she was to depart for a trip to North Africa, her staff announced that she had caught a stomach virus and the trip was cancelled. On Dec. 15, Reines issued a statement saying that, "while suffering from a stomach virus, Secretary Clinton became dehydrated and fainted, sustaining a concussion." On Dec. 18, State Department spokeswoman Victoria Nuland said Clinton was "on the mend," and by Dec. 28 Nuland added that Clinton would be returning to work the following week. But the discovery of the clot on Sunday was another health setback.
More information
There's more on blood clots at the U.S. National Library of Medicine.
Source: HealthDay
​