Simple Concussion Test Measures Reaction Time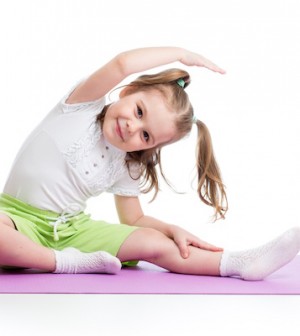 WEDNESDAY, Feb. 17A simple test that measures reaction time can help assess whether athletes have suffered a concussion and when they're able to resume playing, say U.S. researchers.
"Research has shown that reaction time is slower after a concussion — even as long as several days after other symptoms have gone. But the tests currently used to measure reaction time require computers and special software," Dr. James T. Eckner, of the department of physical medicine and rehabilitation at the University of Michigan, said in a news release from the American Academy of Neurology.
He and his team created a simple, inexpensive device that measures reaction time. It consists of a cylinder attached to a weighted disk. The health examiner releases the device and the athlete catches it as quickly as possible.
The researchers tested the device on 209 college football, wrestling and women's soccer athletes during preseason physicals. Any of the athletes who suffered a concussion during the season took the test again within three days of the concussion.
Of the eight athletes who suffered a concussion, seven had a longer reaction time (about 15 percent longer) than they did on the preseason test, the study authors noted.
"Because of its simplicity and low cost, this test may work well with youth athletes, where there is limited access to computerized testing of reaction time," Eckner said.
The study, released Feb. 15, will be presented at the annual meeting of the American Academy of Neurology in Toronto in April.
More information
The American Academy of Family Physicians has more about concussion in sports.
Source: HealthDay
​