Kids Born Early in Year More Likely to Be Athletes?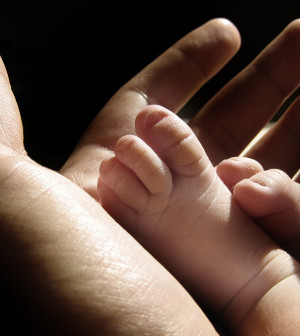 FRIDAY. Feb. 5Your birthday may affect your odds of becoming a professional athlete, a new study suggests.
An Australian researcher analyzed the birthdays of Australian Football League (AFL) players and found that many were born in the early months of the year, while far fewer were born in the later months.
The Australian school year begins in January, noted Dr. Adrian Barnett, a senior research fellow at the Institute of Health and Biomedical Innovation at the Queensland University of Technology.
"Children who are taller have an obvious advantage when playing [Australian rules football]. If you were born in January, you have almost 12 months' growth ahead of your classmates born late in the year, so whether you were born on December 31st or January 1st could have a huge effect on your life," Barnett said in a news release.
In his study, Barnett found that 33 percent more AFL players than expected had birthdays in January and 25 percent fewer than expected had birthdays in December. The findings are similar to other studies that concluded there was an association between being born near the start of the school year and a better chance of becoming a pro ice hockey, football, volleyball or basketball player.
"Research in the UK shows those born at the start of the school year also do better academically and have more confidence," Barnett said. "And with physical activity being so important, it could also mean smaller children get disheartened and play less sport. If smaller children are missing out on sporting activity then this has potentially serious consequences for their health in adulthood."
His findings also suggest that children with the potential to excel in sports may not be identified because they have to compete with much more physically advanced peers.
The research appears in a new book called Analyzing Seasonal Health Data.
More information
The Nemours Foundation has more about children and sports.
Source: HealthDay
​