Spectators Need to Prepare for Olympic Games, Too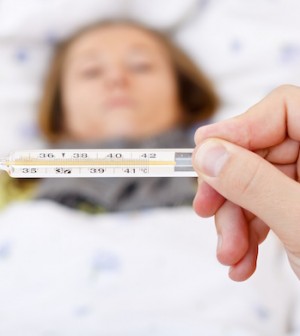 SATURDAY, Feb. 6People attending the 2010 Winter Olympics in Vancouver can be champions of their health by following some simple advice on how to beat the flu, according to the U.S. Centers for Disease Control and Prevention.
The experts say you can help control the spread of flu by remembering to "Stop, Wash and Go:"
Stop. If you have the flu or flu-like symptoms, delay your travel plans until your fever has been gone for at least 24 hours without the use of fever-reducing medicines.
Wash. Prevent the spread of flu by washing your hands often with soap and water, and covering your coughs and sneezes with a tissue or your upper sleeve.
Go. You're clear to go and have a great time at the Olympics if you're healthy and are taking appropriate precautions.
"Successful Olympic athletes will tell you it's not enough to know the rules of the game. To win gold, they must devote themselves to training and preparing and make sure they have the right equipment. It's much the same for Olympic travelers who want to get the most out of their trip," Dr. Gary Brunette, head of the CDC's Traveler's Health Branch, said in CDC news release.
"By preparing well and taking along the necessary items for healthy travel, Olympic spectators can be sure to stay healthy and have fun," he added.
Before heading to Vancouver, or anywhere else, you should talk to your doctor about how to stay healthy while traveling and, if you haven't already done so, find out if you should be vaccinated against the seasonal flu and the H1N1 swine flu.
If your health insurance doesn't provide medical coverage outside the United States, consider buying travel health insurance, the CDC recommends.
When packing, include a travel health kit that includes important medications and flu-prevention/fighting items such as alcohol-based hand sanitizer, tissues and pain/fever-reducing medicines.
More information
The CDC has much more about travelers' health.
Source: HealthDay
​