Golf-Cart Head Injuries on the Upswing, Study Finds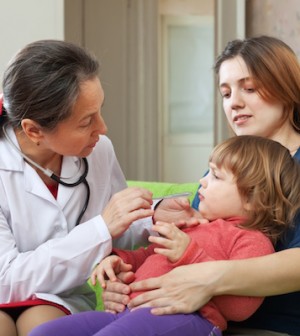 FRIDAY, July 8Golf carts are a popular mode of transportation on and off the links, but they also are a growing cause of serious head trauma, a new study finds.
Researchers identified 68 people treated for golf cart-related injuries from 2000 to 2009 at the level 1 trauma center at Georgia Health Sciences University in Augusta, not far from the setting of the Masters Golf Tournament. More than two-thirds had suffered significant head injuries, defined as loss of consciousness, hemorrhage or skull fracture. About 60 percent of the injuries occurred in children age 9 years on average.
Alcohol was detected in about 59 percent of injured people over age 16, the investigators reported.
"The most startling concerns were the large number of drivers who drank enough alcohol to impair judgment and their assertiveness when traveling on roads that resulted in collisions with motor vehicles," said study leader Dr. Brian McKinnon, an assistant professor of otology and neurotology at the university. "Golf carts weren't intended for those purposes."
The study, published in the June issue of Otolaryngology — Head and Neck Surgery, noted that golf carts and similar slow-speed buggies are used at some retirement communities, college campuses and sporting events, and more frequently by children. But riders and passengers rarely wear helmets or other protective gear and, unlike motor vehicles, golf carts typically lack doors and safety features such as seat belts, mirrors and lights. Because they are less stable than cars, sudden rollovers or ejections are more likely.
Twenty-six patients (about 38 percent) sustained injuries when they were ejected from the golf cart. Rollovers caused a similar number of injuries, the study found. Another 13 injuries came from collisions with a motor vehicle, and three injuries resulted from hitting a stationary object.
State laws vary greatly regarding traveling in golf carts on roads, and most have no minimum age to drive, the authors noted. Most of the injured children in the study were passengers.
Previous research using data from the National Electronic Injury Surveillance System found golf cart-related injuries jumped 130 percent from 1990 to 2006, the study said.
Gerald McGwin, associate director of research at the Center for Injury Sciences at the University of Alabama, conducted a 2008 study that found golf cart-related injuries highest among 10- to 19-year-olds and those aged 80 and older.
While the Georgia research reflects earlier studies showing excess alcohol use and a high number of children injured in golf-cart accidents, McGwin said the study is flawed because it only focuses on trauma center patients.
"What it does illustrate is that golf cart-related injuries can be very serious," McGwin added. "It shows the benefit of mobility needs to be balanced with safety issues. If you're ejected from a cart going 20 miles per hour, you're going to take a hard fall."
McGwin's study looked at an estimated 48,255 golf cart-related injuries treated across the country between 2002 and 2005, and found cuts and bruises the most common diagnosis for the hips and lower extremities. Fractures were the most common diagnosis for shoulder and upper extremity region; and intracranial injuries, including concussions and hemorrhage, were the most common diagnosis for the head and neck region.
McKinnon said major issues emerging from these studies involve vehicle design safety, injury prevention and driver competence, especially when traveling to swimming pools, tennis courts or community destinations off the golf course.
"Golf carts are not the most stable vehicles. However, some things can be done to mechanically improve them such as installing front wheel brakes and changing the position of the steering wheel for better balance," said McKinnon. "Seat belts and safety helmets can also be used."
And children should never drive golf carts unsupervised, he added.
McKinnon launched the research after performing ear surgery on several patients who had previously sustained head injuries in golf-cart accidents. "It made sense to study this issue," he said.
He said he understands the appeal of golf buggies, mentioning their small size, low maintenance and ease of use. Plus, they're fun to ride, said McKinnon. "I have very fond memories of riding in a golf cart when I was young," he added.
More information
There's more on safety on the golf course at the Nemours Foundation.
Source: HealthDay
​