Younger Kids Respond Better to 'Lazy Eye' Treatment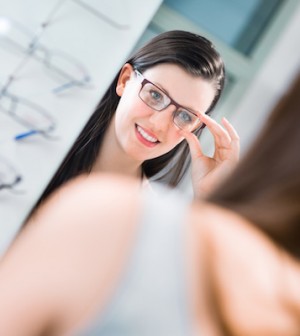 FRIDAY, July 15Younger children respond better to treatment for lazy eye (amblyopia) than older children, according to an analysis of previous studies.
The meta-analysis of data from 996 children who took part in four clinical trials conducted by the Pediatric Eye Disease Investigator Group found that children ages 3 to 7 years old responded better to treatment for both moderate and severe amblyopia than those aged 7 to less than 13.
There were no differences in treatment response between children aged 3 to less than 5 and those aged 5 to less than 7 with moderate amblyopia. However, children aged 3 to less than 5 with severe amblyopia had a greater treatment response than those aged 5 to less than 7.
Despite the lower treatment response in older children, they still showed improvements in vision acuity (clarity) and some achieved significant benefits, the researchers said.
"In conclusion, while there is improvement in visual acuity across all age ranges [from 3 to under 13], children 7 to less than 13 years of age are least responsive to amblyopia treatment," wrote review author Jonathon M. Holmes, of the Mayo Clinic in Rocheseter, Minn., and colleagues. "Despite reduced mean [average] treatment response in children 7 to less than 13 years of age, some children in this age group showed marked improvement with treatment."
The study appears online July 11 in the Archives of Ophthalmology.
In related news, a research letter published in the same issue of the journal concluded that an intensive final treatment effort (using eye patches and atropine) does not appear to improve visual acuity in children who still have mild amblyopia after initial treatment.
More information
The American Academy of Ophthalmology has more about amblyopia.
Source: HealthDay
​