Some People Can't Stomach the New 3-D Movies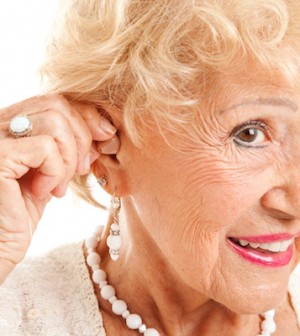 THURSDAY, April 8The new crop of 3-D movies hitting theaters are making some people sick — literally.
It's not the alien creatures bleeding off the screen or half-eaten humans spit out in your direction by fierce dragons. It's just the way 3-D plays tricks on your brain, mimicking symptoms of motion sickness.
The problem, if you have one, may lie in your head and, in particular, your eyes, experts note.
An unlucky (or lucky, depending on your point of view) 5 percent of the population have such bad eye coordination they can't perceive 3-D at all. But if these people decide to plunk down $20 for Avatar or Alice in Wonderland, at least they won't get a headache.
"In 3-D movies, your eyes have to be working together as a team perfectly. You have to have equally clear images in both eyes," explained Dr. James J. Salz, spokesman for the American Academy of Ophthalmology and clinical professor of ophthalmology at the University of Southern California in Los Angeles. "Then you will get the fusion of the two images."
Getting the 3-D effect involves using two different cameras projecting two images on top of each other to create depth perception. Salz's former partner, Dr. Julian Gunzberg (now deceased), developed the original 3-D technique used in House of Wax with Vincent Price.
An estimated 30 percent of moviegoers have enough eye coordination to see 3-D, but only with a struggle. These are the ones more likely to get headaches and eye fatigue while watching 3-D on the big screen, said Jeffrey Anshel, an optometrist with VSP Vision Care and the principal of Corporate Vision Consulting in Encinitas, Calif.
"The problem comes in with people who have 3-D vision but have a weak fusional mechanism," Salz explained. "Your eyes are having to work harder. The brain is sending extra impulses to keep the eyes in alignment. If you're asking your eyes to fuse in 3-D all the time, you will feel the extra strain, the motion sickness."
"Avatar is asking your eyes to fuse and do the extra work for two hours and 40 minutes. It's not surprising there are some unhappy with [their] experiences," Salz added.
The brain is further confused by conflicting input from different parts of the body — the eyes, the pressure receptors on your extremities and the vestibular system in the inner ear, explained Dr. Robert Wiprud, an associate professor of family and community medicine at Texas A&M Health Science Center College of Medicine and director of family medicine at the Scott & White Clinic in College Station, Texas.
The vestibular system includes hair cells resting in fluid that detect sound and head movement. "When we move in a certain direction, the fluid moves the hair cells, creating an electrical impulse that travels along the eighth cranial nerve to the brain, and the brain can tell if you're sitting still or moving forward," Wiprud explained.
"Most of the time, all that information adds up and makes sense to your brain," he said. "But when you go to a realistic 3-D movie, you get a conflict between what the eyes are seeing and what the vestibular system is sensing. Your eyes are telling you that you're flying through the air while your vestibular system is saying, 'No, we're just sitting here.' It gives you a false sense of movement which, in people who are sensitive, can lead to nausea and headache."
"Your brain hates conflicting signals. A regular movie doesn't fool your eyes as much," said Wiprud, who has avoided seeing Avatar for fear of the consequences.
Die-hard movie fans might benefit from dramamine or other motion-sickness medications, or you could take it as a clue that your eyes need a full exam, Anshel said.
For now, you still have to go to a theater to experience the stomach-churning realism of 3D. Soon, though, you may have the luxury of getting sick in your living room, because 3-D television is on its way.
More information
The U.S. Centers for Disease Control and Prevention has more on motion sickness.
Source: HealthDay
​