Unvaccinated Teen's Life Forever Changed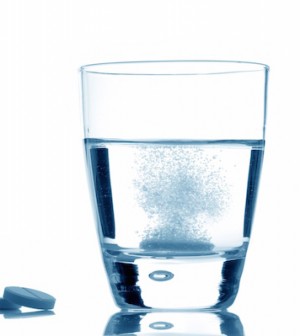 FRIDAY, Sept. 3Carl Buher came home from the football game feeling rotten.
A strong, healthy, 14-year-old high school freshman, Carl had attended a day's worth of school and then played in the game, but it felt as if he were coming down with the flu. That made sense: A lot of his teammates had recently had the flu, and he figured they'd just passed it on to him.
So he came home, ate, did his homework and went to bed, recalled Carl's mother, Lori Buher of La Conner, Wash.
When she woke him up in the morning, Carl told her he'd been up all night vomiting. "We figured he had the flu, so he stayed home from school," Buher said.
The first sign that Carl might be sicker than they thought came in the form of purple bruises that began to form, first on his face and then down his arms and legs. By 2 p.m., Buher took her son to the doctor, concerned for his health.
The doctor diagnosed Carl quickly and, as it turned out, accurately: The teen had contracted meningococcal meningitis.
The diagnosis took Buher by surprise. "He had none of the symptoms you hear about," she said. "No stiff neck. No terrible headache. No high fever."
The family physician sent Carl to the local hospital's emergency room. Within hours he was being airlifted to Seattle Children's Hospital.
"His heart stopped twice on the helicopter," Buher said. "They had to revive him."
This was in 2003, and Buher knew about meningitis and knew that a vaccine was available to prevent it. But at the time, the vaccine — Menomune — wasn't recommended for kids Carl's age. Teens headed for college were supposed to get the vaccine, but even that was a shaky proposition. Buher's two college-age kids were on a waiting list for Menomune vaccination but hadn't received it yet because supplies were short.
Now her son Carl was incredibly sick with the disease. She and her husband hurriedly made the hour's drive to Seattle. "When we got there, they had a social worker waiting to help us prepare for his death," she remembers. "It was so overwhelming."
Doctors put Carl in a drug-induced coma, in which he lingered for five weeks. His mother recalls that he was given more than 25 different medications to keep his body functioning.
Nonetheless, meningitis ravaged Carl's body. He had to have both legs amputated below the knee, and he also lost three fingers. The purple bruising turned out to be his skin dying, which led to gangrene. Carl endured skin grafts all over his body, 13 in all, and still bears the scars. His weight fell from 185 to 119 pounds.
But Carl is 21 now and a junior at Gonzaga University in Spokane, Wash., majoring in civil engineering. He graduated from high school as class valedictorian in 2007.
"He had just started walking on his prosthetics by then because it took the skin so long to heal," Buher said. His doctors and parents declared him fully healed in 2008 — five years after he first fell ill.
"He's very strong," Buher said of her son these days. "He's still not nimble with the prosthetics, but he can do what he wants to do."
Buher said it breaks her heart that all of this might have been prevented, and she urges parents to get their kids vaccinated.
"It's just so sad," she said. "Kids die, or they are left with these terrible, disfiguring amputations. For us, we were able to survive this. For so many families, their children die — and it's just unnecessary."
Source: HealthDay
​