Some Prescription Meds May Raise Seniors' Risks of Falling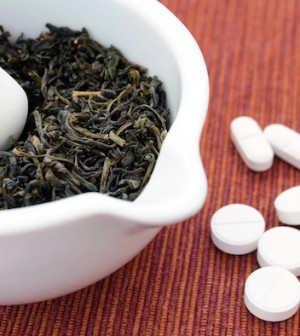 TUESDAY, Nov. 24Seniors who take antidepressants, sedatives and other psychotropic medications may be at increased risk for falls, a new review shows.
Canadian researchers analyzed 22 published studies that included a total of 79,081 participants older than 60. The studies evaluated nine classes of drugs: high blood pressure medicines; diuretics; beta blockers; sedatives and hypnotics; neuroleptics and antipsychotics; antidepressants; benzodiazepines; narcotics; and non-steroidal anti-inflammatory drugs.
After pooling the data and adjusting for other factors, the review authors concluded that there was a significant association between the use of sedatives, hypnotics, antidepressants and benzodiazepines and the risk of falls in older adults.
"Given the divergent results shown by some observational assessments within specific medication classes, the results of our meta-analysis reiterate the need for caution when prescribing these medications to seniors," wrote John C. Woolcott, of the University of British Columbia and the Centre for Health Evaluation and Outcomes Sciences in Vancouver, and colleagues.
"It is hoped that future research in this area can be completed with larger sample sizes in both community and long-term care facility settings and thus improve the quality of information about fall risks that is available to physicians and pharmacists when they are deciding which types of pharmacotherapy to provide," the researchers added.
The study is published in the Nov. 23 issue of the Archives of Internal Medicine.
More than 30 percent of people older than 65 suffer a fall at least once a year. Falls and their complications are the fifth-leading cause of death in the developed world, according to background information in the study.
More information
The U.S. National Institute on Aging has more about seniors and falls.
Source: HealthDay
​