Rotavirus Vaccine Trials Show Positive Results in Africa, Asia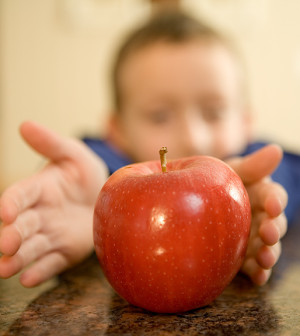 FRIDAY, Aug. 6Two new studies find that a vaccine against rotavirus is safe and effective in preventing severe rotavirus gastroenteritis (RVG), which is characterized by diarrhea, vomiting and fever, and causes the deaths of more than half a million children worldwide each year.
The researchers said their findings, published online Aug. 6 in The Lancet, support calls by international experts to make the vaccine available in Asia and Africa, where these two studies were conducted.
The first study included 2,036 infants, aged 4 to 12 weeks, in Bangladesh and Vietnam. The children were randomly selected to receive either three oral doses of Merck's pentavalent rotavirus vaccine (RotaTeq) or a placebo at six weeks, 10 weeks and 14 weeks of age.
At the end of the nearly two years of follow-up, there were 38 cases of severe RVG in the vaccine group, compared with 71 cases in the placebo group. That means the vaccine was 48 percent effective. Rates of serious side effects were 2.5 percent in the vaccine group and 2 percent in the placebo group, the investigators found.
"With a [World Health Organization] recommendation for rotavirus vaccines now in place, governments of developing countries in Africa and Asia are deciding how to prioritize introduction of rotavirus vaccine in their public health agendas," Dr. K. Zaman, of the International Center for Diarrheal Disease Research in Bangladesh, and colleagues wrote in their report.
"Our trial shows that a live oral rotavirus vaccine has the potential to halve the incidence of severe rotavirus gastroenteritis in developing populations in Asia. Alongside efficacy results for this vaccine in Africa, our study supports WHO's strong recommendation for expansion of rotavirus vaccine use to the poorest nations in Africa and Asia. Rotavirus vaccines have the potential to protect the lives of nearly 2 million children in the next decade alone," Zaman's team concluded.
The second study of 5,468 children aged 4 to 12 weeks in the African nations of Ghana, Kenya and Mali found that the vaccine was 39 percent effective over two years.
"The vaccine provided significant protection against severe rotavirus gastroenteritis in infants for nearly two years of follow-up. This protection was especially high through the first year of life (64.2 percent vaccine efficacy), when the disease burden, including mortality, is highest," wrote Dr. George E. Armah, of the University of Ghana, and colleagues.
"In Africa, where young children are dying from diarrheal disease and prompt medical care is often out of reach, the need to prevent rotavirus is especially urgent. Introduction of rotavirus vaccines for African children, along with imminent introduction of pneumococcal and meningococcal conjugate vaccines in parts of Africa, could instigate a new era of reduction of childhood disease and mortality," they concluded.
The studies were funded by the GAVI Alliance and Merck.
More information
The U.S. Centers for Disease Control and Prevention has more about rotavirus disease.
Source: HealthDay
​