Mom's Flu Shot May Protect Baby After Birth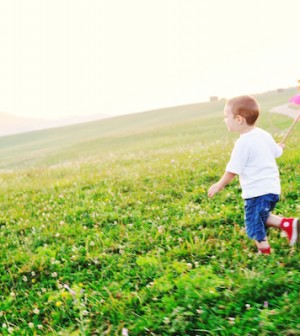 TUESDAY, Oct. 5When expectant mothers get a flu vaccination, they not only protect themselves throughout their pregnancy but may also help safeguard their babies against flu for the first few months of life.
A study published online Oct. 4 in the Archives of Pediatrics & Adolescent Medicine found that when women were vaccinated in the second or third trimester of pregnancy, their babies were significantly less likely to get the flu, and the babies' blood showed evidence of antibodies to the flu.
"Influenza infection among young infants can be a serious illness," said the study's senior author, Dr. Katherine O'Brien, a pediatrician and professor in the department of international health at Johns Hopkins Bloomberg School of Public Health in Baltimore.
"There are several ways of protecting young infants against influenza. One is to assure that those in contact with young infants are immunized for influenza. Other ways are to practice good hygiene and hand washing, as well as keeping infants away from people who are known to be ill. And, this study shows if the pregnant mother is immunized during pregnancy, it affords protection to the infant," she noted.
Infants under 6 months old are more likely to be seriously ill or to die from flu infections than older children, according to background information in the study. But, the influenza vaccine isn't approved for children under 6 months of age.
Young babies may acquire antibodies against some strains of influenza from their mothers' blood, but this immunity may not match the currently circulating strains of flu often covered in the current year's vaccine.
To assess whether a vaccine given to the mother would provide any immunity to her offspring, the researchers followed 1,160 mothers who gave birth during one of three influenza seasons.
All of the mothers lived on either the Navajo or White Mountain Apache Indian reservations. O'Brien said people living in these areas have a higher risk of respiratory illness during influenza season than residents of other areas of the country.
During the study, 49 percent of the women chose to get the influenza vaccine during the second or third trimester of pregnancy.
The researchers found a 41 percent reduction in the risk of lab-confirmed flu infection in babies whose mothers received the influenza vaccine. Babies born to mothers who received the flu immunization also had a 39 percent decreased risk of being hospitalized because of flu.
When the researchers tested blood samples from the infants, they found that babies whose moms had been vaccinated had higher levels of antibodies against the strains of flu included in the vaccines than babies whose mothers chose not to be immunized.
O'Brien said she believes these findings can be generalized to other populations. "There's no reason to believe this wouldn't be an important strategy for protecting all infants," she said.
"We already know that pregnant women are at a higher risk of morbidity from influenza, and we already know we should be vaccinating just to prevent the disease in pregnant women, but this study gives us just another reason, and another positive reason, to encourage influenza vaccinations," said Dr. Kathleen Neuzil, director of the influenza vaccine program at PATH, a global health non-profit organization. Neuzil is also the co-author of an accompanying editorial in the same issue of the journal.
"Pregnant women should get the influenza vaccine, and if they don't want to do it for themselves, here's a reason — you can protect your unborn baby as well," said Neuzil.
More information
Learn more about flu prevention from the U.S. Centers for Disease Control and Prevention.
Source: HealthDay
​