HPV Vaccinations Lead to Fewer Genital Warts: Study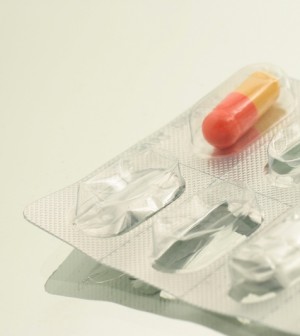 TUESDAY, Nov. 9Cases of genital warts in Australia have decreased 59 percent in young women and 28 percent in heterosexual men since a government-funded human papillomavirus (HPV) vaccination program for all females aged 12 to 26 was launched in 2007, a new study shows.
HPV types 6 and 11 cause 90 percent of all cases of genital warts. Both types of HPV are targeted by the HPV vaccine (Gardasil) used in the program. By 2009, 65.1 percent of eligible female Australian residents had received the vaccine.
In this study, researchers looked at 9,867 new cases of genital warts diagnosed between 2004 and 2009 at centers that were part of a national surveillance network.
Before 2007, the proportion of women and heterosexual men diagnosed with genital warts remained the same. After the vaccination program began in 2007, there was a significant decline in the number of young female Australian residents and heterosexual men diagnosed with genital warts.
The study appears online Nov. 8 in The Lancet Infectious Diseases.
"The decrease in frequency of genital warts in young Australian women resulting from the high coverage of HPV vaccination might provide protective effects in heterosexual men through herd immunity," study author Basil Donovan, head of the sexual health program at the National Center of HIV Epidemiology and Clinical Research at the University of New South Wales, and colleagues, said in a news release from the journal.
But there was no significant decline in genital wart diagnoses among women who were older than 26 as of July 2007 or among men who have sex with men. These men do not have access to the free vaccine and are exposed to other unvaccinated men.
Men who have sex with men have high rates of HPV-related diseases, including anal cancer and genital warts, may increase the risk of HIV transmission. Therefore, these men should be considered in future HPV vaccination programs, the researchers said.
More information
The U.S. National Institute of Allergy and Infectious Diseases has more about genital warts.
Source: HealthDay
​