Better Hepatitis C Surveillance Helps Public, CDC Finds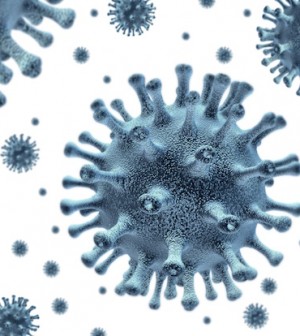 FRIDAY, Nov. 5Enhanced surveillance of acute hepatitis C infections in the United States offers more timely and complete case reporting that provides greater benefits to public health, a new study concludes.
Each year in the United States, HCV infection affects nearly 4 million people and causes about 12,000 deaths, and the U.S. Institute of Medicine recently recommended a comprehensive evaluation of the nation's hepatitis B and C surveillance system.
Researchers at the U.S. Centers for Disease Control and Prevention (CDC) compared 2008 data on acute hepatitis C (HCV) collected from two sources: the National Notifiable Diseases Surveillance System (the CDC's nationwide system for disease reporting) and the Emerging Infections Program (EIP), a CDC-funded network of health departments in selected states that gathers detailed information meant to improve public health responses to emerging infectious diseases.
EIP sites reported 26 (22 percent ) more acute HCV cases than the 94 cases reported by NNDSS. Information on race and major HCV risk factors was absent from 22 percent and 60 percent of NNDSS reports, respectively, compared with 8 percent and 25 percent of EIP reports, respectively.
The average length of time between diagnosis and reporting of acute HCV cases to the state health department was 30 days (range 0 to 298 days) in NNDSS, compared with 19 days (range 0 to 350 days) in EIP sites, the study found.
"These findings underscore that enhanced surveillance for acute hepatitis C improves the completeness and timeliness of the data," the researchers wrote.
Between 2010 and 2019, the direct medical cost of chronic HCV infection could exceed $10.7 billion, the cost of HCV-related premature death could be $54.2 billion, and the cost of HCV-related disability could be $21.3 billion, according to the study.
The study appears in the latest issue of Morbidity and Mortality Weekly Report, published by the CDC.
More information
The American Academy of Family Physicians has more about hepatitis C.
Source: HealthDay
​