Doctors Have Many Ways to Say 'No'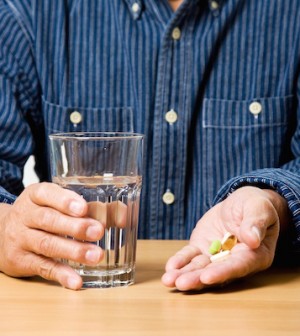 MONDAY, Feb. 22When a patient asks for a treatment that a physician doesn't believe will work, savvy doctors say no very, very carefully.
Television advertising of prescription medicines leads many patients to request drugs that may be inappropriate for them. And new research finds that taking into account the patient's needs and desires is the most effective way for a physician to say "no," said Debora A. Paterniti, associate adjunct professor of internal medicine and sociology at the University of California, Davis, and lead author of a report in the Feb. 22 issue of the Archives of Internal Medicine.
She and her colleagues looked at 199 visits to primary-care doctors in which the patient requested an antidepressant — the kind of request that doctors are familiar with because of direct advertising to consumers and word-of-mouth advice from friends and relatives, Paterniti said.
Eighty-eight of those requests were denied, but in only five of those cases was the denial a simple "no."
Six approaches were used to explain why the prescription wouldn't be written. "Each of those strategies might reach different sorts of patients in different ways," Paterniti said.
In 53 cases, the doctors emphasized the patient's perspective. They asked where information about the drug came from and why they thought it might be helpful; recommended seeing a counselor or mental health specialist; or said something other than depression might be the source of the problem.
In 26 visits, the doctors took biomedical approaches, such as prescribing sleeping aids instead of antidepressants or ordering a diagnostic workup to detect problems such as thyroid disease or anemia.
"Physicians have a more nuanced strategy for dealing with patients than they did before," Paterniti said.
"Some physicians get stuck in their old ways," she said. "This offers physicians a variety of ways to talk to different patients and say no to requests that physicians might believe to be inappropriate to their care. Also, patients are much more satisfied with physicians who act in a way that pays attention to the situation that is driving the request."
It's not known if the antidepressant study can be generalized to other requests, "but at least our study presents a potential hypothesis to be considered," Paterniti said.
"Saying no is a fascinating issue, and what they highlight is exactly on target," said Dr. Charles E. Schwartz, an associate professor of psychiatry, family medicine and medicine at Albert Einstein College of Medicine and an attending physician at Montefiore Medical Center, whose duties include training new doctors in communication skills and working with patients.
"What we find in dealing with patients is that even if you disagree, you have to start where the other individual is starting," Schwartz said. "If you meet them where they are, you might be able to lead them somewhere else."
A request for an antidepressant must be handled with care, because it raises the delicate issue of possible mental illness, he said. But in any case, "people come in with ideas, thoughts and concerns about what is wrong with them and how to deal with them," Schwartz said. "Asking them what their belief system is, what they think is wrong — those are the key questions to ask patients."
All the strategies described in the study were "patient-centered, or as I conceptualize it, starting where the patient is," Schwartz said. "All are extremely well thought-out, patient-friendly and strategic."
More information
A guide to antidepressants is offered by the U.S. National Library of Medicine.
Source: HealthDay
​