Report Calls High Blood Pressure a 'Neglected Disease'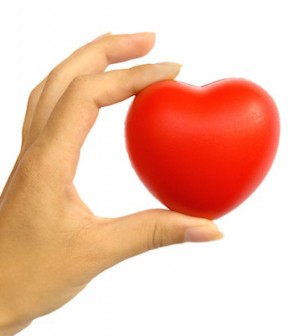 MONDAY, Feb. 22Americans eat way too much salt and cutting down on that consumption should be a cornerstone of new public health efforts to curb hypertension.
That's one of the key messages of an Institute of Medicine (IOM) report, commissioned by the U.S. Centers for Disease Control and Prevention and released Monday, that calls hypertension — or high blood pressure — a "neglected disease," one that has fallen off the public health radar and needs to be put back on.
"High blood pressure and its consequences are too important to remain a neglected disease," Dr. David Fleming, chairman of the committee that produced the report, said during a morning news conference. "It's time to give our complete attention to take full advantage of known and promising interventions, and take concerted actions necessary to achieve prevention and control of hypertension."
The public-health initiatives described by the report would refocus efforts from individual actions to so-called environmental considerations, such as stocking fresh produce in urban grocery stores, making streets safe to walk on, and enlisting the help of industry in manufacturing foods with lower salt content.
"Congress must give priority to adequate resources to implement a broad sweep of policy-based approaches at the state, local and federal levels," said Fleming, who is director of public health for Seattle/King County, Washington.
According to the report, nearly one-third of U.S. adults have high blood pressure, and it accounts for about one in six adult deaths annually, a 25 percent increase from 1995 to 2005. High blood pressure usually has no symptoms: You can have it for years without knowing it, even though it can damage the heart, blood vessels, kidneys and other parts of the body, according to the U.S. National Institutes of Health.
"If you live long enough, you are almost guaranteed to get hypertension," said Dr. Corinne Husten, a committee member who, at the time the report was being prepared, was executive vice president for program and policy at the Partnership for Prevention. She is now senior medical advisor at the U.S. Food and Drug Administration's Center for Tobacco Products.
The report outlines several priorities.
The first would be to cut Americans' salt intake — 80 percent of Americans currently eat more than the recommended amount and that number is growing. But given that 70 percent of Americans' sodium comes from packaged foods and restaurants — not from the family salt shaker — the food industry needs to play a role here, Fleming said. "These efforts should be focused on making it easier for people to eat less salt," he said.
Experts also need to better understand why many health-care providers fail to adhere to current treatment guidelines, despite knowing what the stakes are. Some people don't even know they have high blood pressure, likely a failure of their doctor or other provider. "We are alarmed at the extent to which Americans have undiagnosed hypertension, equally the millions who have been diagnosed and are under the care of a provider but whose hypertension isn't controlled," Fleming said. Only one-third of people with the diagnosis have it under control.
The third area involves breaking down economic barriers that prevent patients from taking their medication. The committee recommended that the CDC work with the Centers for Medicare & Medicaid Services, pharmaceutical companies and businesses to help get medication to those who need it.
The committee also recommended that procedures be set up to measure performance in controlling hypertension and how much salt is actually being consumed. "There is really inadequate national data on trends," said Dr. Walter Willett, chairman of nutrition and epidemiology at the Harvard School of Public Health.
American Heart Association President Dr. Clyde Yancy said in a prepared statement: "This Institute of Medicine report on hypertension now reinforces the need for a broad-based initiative in the science and public health spectrums to help individuals manage hypertension and perhaps even prevent the onset of hypertension."
Yancy stated, "We support the IOM's recommendations to make drug therapy more affordable for Medicaid and Medicare beneficiaries and boost funding for prevention programs that provide smoking-cessation counseling and screenings for high blood pressure and cholesterol for underserved populations."
More information
View the full report at the Institute of Medicine.
Source: HealthDay
​