Asthma Combo Seems Less Influenced by Genes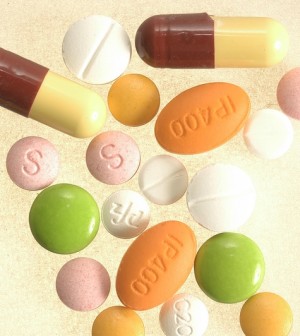 THURSDAY, Nov. 19People's genetic makeup has been shown to affect how they respond to asthma medications, but a new study finds that many people respond well to a particular combination treatment regardless of their genes.
However, the study did find a difference in response among blacks.
The drug combo in question combines the long-acting beta-agonist salmeterol (Serevent) and moderate doses of an inhaled corticosteroid. The genes in question relate to a receptor in the body that is crucial to the effectiveness of asthma bronchodilators.
Some research has suggested that a variation in these genes can affect how people respond to the drugs. The researchers tested that theory in 87 people who had two types of the genetic variation — B16 Arg/Arg or B16 Gly/Gly.
They found that lung function did not differ overall in the groups, although there was some difference in blacks. The results are reported online Nov. 19 in The Lancet.
"These findings provide reassurance that, in the general population, patients should continue to be treated with long-acting beta-agonists plus moderate-dose inhaled corticosteroids irrespective of B16 genotype," the researchers wrote.
However, there are still questions to be answered, particularly involving blacks' response to salmeterol, they said.
More information
The U.S. National Heart, Lung, and Blood Institute has more about asthma.
Source: HealthDay
​