As Swine Flu Fades, Experts Ponder Next Season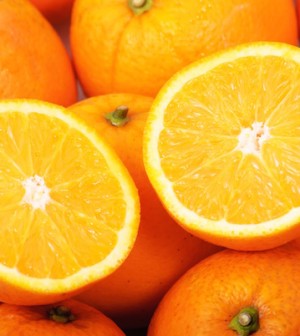 FRIDAY, Feb. 5After nearly a year of headlines, worry and confusion, the H1N1 swine flu virus is now out of the news. Is it out of circulation as well?
The latest data from the U.S. Centers for Disease Control and Prevention finds no states reporting widespread influenza activity and only five reporting regional activity.
"H1N1 flu activity seems to have leveled off, but the virus does continue to circulate causing illness, hospitalizations and deaths," Dr. Anne Schuchat, director of the CDC's National Center for Immunization and Respiratory Diseases, said during a noon teleconference Friday.
CDC spokesman Tom Skinner agreed that it's too early to dismiss H1N1 altogether.
"We're still seeing activity across the country. It's certainly not at the levels of late October, early November, but activity is still going on, and we have many weeks left in our flu season," he stated. "It's too early to say this is over."
But experts believe the threat from H1N1 has ebbed for now.
"It certainly seems to have died down in this country. It's gone very quiet," confirmed David Topham, co-director of the New York Influenza Center of Excellence and associate professor of microbiology and immunology at the University of Rochester (N.Y.) Medical Center.
Dr. Len Horovitz, a pulmonary specialist with Lenox Hill Hospital in New York City, said his office still sees the occasional swine flu patient, but fewer than it did last spring, summer and fall.
"It's not completely over. It's just that the number of cases and certainly the death rate and pediatric death rates have fallen so drastically that we're not hearing so much about it," he said.
Topham agreed that the United States hasn't seen the last of this flu strain. "I'm pretty confident that this virus is here to stay with us. It will become one of the seasonal influenzas we'll have to contend with," he said.
But just what form that might take remains a mystery.
Could this be the start of a two-seasonal-flu era? Or will H1N1 assume the mantle of seasonal flu, taking over from H3N2, the traditional strain of "seasonal" flu?
"Nearly all the flu viruses we are seeing right now are the H1N1 pandemic strain," Schuchat said on Friday. "We aren't seeing seasonal strains yet in any substantial numbers."
In fact, the distinction between H1N1 and the "regular" seasonal flu "doesn't seem to be very useful any more," said Philip Alcabes, associate professor in the urban public health program of the School of Health Sciences, Hunter College, City University of New York. "The flu is very hard to predict and what you think you know is only what happened before. There can always be a surprise."
The surprise this season: Experts are spotting very little of the H3N2 virus they're accustomed to seeing year after year (albeit in a slightly altered form each year) but much more of H1N1.
That, said Topham, "is unusual."
Alcabes agreed. "Up until last year I would have said, of course there's going to be plenty of [seasonal] flu around this time of year, but now we see something different," he said.
So far, H1N1 viruses in circulation remain similar to those in the 2009 H1N1 vaccine, the CDC said.
None of this shed light on whether the swine flu will disappear or reappear.
"We don't know if this is a single one-time anomaly or if the seasonality of the flu is changing in some ways," Alcabes said.
If the swine flu does return, Topham predicted that it would reappear next winter, not in April as happened last year.
And Schuchat warned against any false sense of security. "We are remaining vigilant here and we do not think people should become complacent," she said. "None of us know whether we are going to have bursts of disease or clusters or just ongoing transmission as we have been seeing the past few weeks," she said.
One thing is certain, though: Novel H1N1 will be part of the next flu vaccine.
"We fully expect to include the H1N1 virus in next [season's] vaccine along with H3N2," Skinner said. "Whether or not H1N1 is going to be the predominant strain again next season, we'll just have to wait and see," Skinner said.
"We had a global pandemic, but we had a mild flu," said Dr. Scott Lillibridge, assistant dean of the Texas A&M Health Science Center School of Rural Public Health in Houston and executive director of the National Center for Emergency Medical Preparedness and Response. "We probably need to begin to look at how deadly the virus is, more than just how infective it is. We need to factor in how virulent the virus is in figuring out what measures we need to implement to control the spread."
More information
Find updates on both types of influenza at the CDC.
Source: HealthDay
​