Antidepressants After Stroke May Boost Mental Ability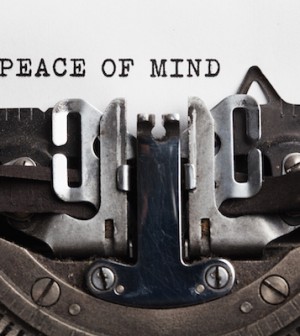 MONDAY, Feb. 1Taking antidepressants after a stroke may help repair the damaged brain and improve mental functioning, a new study suggests.
Little has been shown to help the brain restore cognitive abilities, such as thinking, learning and memory, after initial stroke treatment. But a University of Iowa study found that the antidepressant escitalopram (Lexapro), which is a selective serotonin reuptake inhibitor (SSRI), may do just that. The researchers speculate that it might help produce new brain cells.
"Common antidepressants might have effects on brain structure and function that go beyond their effect to relieve depression," said lead researcher Dr. Ricardo E. Jorge, an associate professor of psychiatry.
"Although the results of this study are promising, they are preliminary in nature and should not be taken as an indication to change current guidelines of stroke treatment," he said.
The report was published in the February issue of the Archives of General Psychiatry.
For the study, Jorge's team studied 129 stroke patients with no symptoms of depression. Within three months of their stroke, patients were randomly assigned to take either Lexapro or a placebo daily or participate in a problem-solving therapy program designed for people with depression.
After 12 weeks, patients taking Lexapro scored higher on tests for thinking, learning and memory as well as tests measuring verbal and visual memory, compared with those taking a placebo or receiving problem-solving therapy.
More important, these changes in cognitive ability for patients taking Lexapro improved their ability to handle activities in daily life, Jorge's group found.
"It is important to emphasize that the observed changes in cognition were independent of any effect of the medication on depressive symptoms," he said. The medication was well-tolerated and the frequency of side effects was similar in the escitalopram and placebo groups.
Low doses of antidepressants might help stroke patients recover, Jorge said. "The mechanism of this effect is unknown, but might be related to functional and structural changes occurring during the period when the brain reorganizes itself to achieve restoration of function. For instance, antidepressants might favor the creation of new neurons in areas of the cerebral cortex related to memory functions and support the formation of new neuronal connections," he said.
Clot-busting drugs have been a major advance in stroke treatment, Jorge said. "However, they need to be administered in the first few hours following stroke and are not widely available. Antidepressants are common and safe medications that can be administered during a wider therapeutic window and might be helpful as restorative agents," he said.
"It is very important to emphasize that this is a relatively small study whose findings can't be easily generalized to all stroke patients and need to be replicated in larger controlled studies," he added.
Dr. Larry B. Goldstein, director of the Duke University Stroke Center in Durham, N.C., agreed the findings need to be duplicated.
"This in an interesting observation," he said. "It needs to be repeated. Before I would be willing to recommend giving other drugs to patients recovering after stroke, I would like to be fairly sure there is a benefit," Goldstein said.
Dr. Ralph L. Sacco, chairman of neurology at the University of Miami Miller School of Medicine, said that "cognitive decline and depression are both significantly increased among survivors of stroke and can contribute to further disability and even death."
Any new treatment that can improve cognitive performance after stroke could be greatly beneficial, Sacco said. "Although this is a small randomized trial, the early results of improved performance on verbal and visual memory scores among those treated with the antidepressant are encouraging," he said.
More information
For more information on stroke, visit the U.S. National Library of Medicine.
Source: HealthDay
​