As Kids Age, Secondary Schools Offer Less Support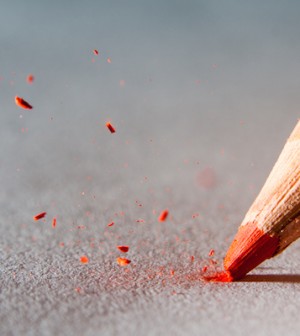 MONDAY, Feb. 1Fewer than one in four U.S. parents give their local secondary schools an "A" grade for how they deal with students who have behavioral, emotional or family problems, a new survey shows.
The survey — the C.S. Mott Children's Hospital National Poll on Children's Health — asked questions of almost 1,100 parents.
In contrast to the results regarding secondary schools, the survey found that 37 percent gave their primary schools an "A" for their performance dealing with children who have attention-deficit/hyperactivity disorder or other behavioral problems, and 34 percent gave them an "A" for how they deal with kids who have emotional or family problems.
Parents were happier with how their schools handled education overall, with 52 percent giving an "A" to primary schools and 38 percent giving one to secondary schools.
"According to national estimates, about 20 percent of school-age children need formal mental health services related to conditions like autism, attention-deficit disorder, depression and eating disorders," Dr. Matthew Davis, director of the poll and associate professor of pediatrics and internal medicine at the University of Michigan Medical School, said in a news release from the University of Michigan Health System.
"As many as 50 percent of children need emotional support to deal with difficulties in family, peer or other relationships. Our findings indicate that parents think schools are doing better with educational goals than with emotional and behavioral support," he added.
"It's essential for parents to communicate with their children's teachers about emotional, behavioral and family concerns that they worry may affect children's school performance," Davis said, and parents who need help should ask their primary-care providers for ideas about local services.
More information
The U.S. National Library of Medicine has more on kids and behavioral problems.
Source: HealthDay
​