Antibiotic May Up Risk of Dangerous Potassium Levels in Seniors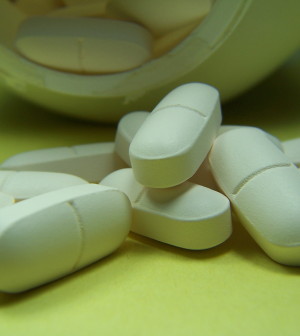 THURSDAY, July 1A new study warns that seniors who take a common antibiotic combination for urinary tract infections are at increased risk of developing potentially life-threatening high potassium levels.
Researchers examined the medical records of 300,000 older adults in the Canadian province of Ontario who were taking heart drugs known as beta blockers. Of those, 189 patients had to be hospitalized because their potassium levels reached dangerously high levels after they took antibiotics to treat urinary tract infections.
The patients who were most likely to develop the hazardous potassium levels, known as hyperkalemia, took the widely prescribed antibiotic TMP-SMX (a combination of trimethoprim-sulfamethoxazole).
"Hyperkalemia is a potentially deadly adverse drug reaction," Dr. Matthew A. Weir, of London Health Science Center, said in a news release from the American Society of Nephrology. "TMP-SMX can decrease the kidney's ability to remove potassium from the body." Since potassium plays a key role in regulating heartbeat, he said, abnormally high levels of potassium "can cause fatal disturbances in the heart rhythm."
The risk of severe hyperkalemia was five times higher in patients prescribed TMP-SMX compared to those prescribed amoxicillin, another popular antibiotic to treat simple bladder infections, Weir added.
Doctors may be able to help patients lower their risk by doing blood testing to monitor their potassium levels, Weir said.
Since beta blockers and TMP-SMX can interact, the researchers had speculated that patients taking both drugs would be at higher risk of hyperkalemia. However, the increased risk of developing the condition did not prove greater in patients who were also taking beta blockers.
The study had several limitations, the researchers noted, including the fact that data on predisposing factors wasn't available and the patients were not assigned randomly to different antibiotics. In addition, they wrote, the study might not apply to younger patients.
The study was published online July 1 in the Clinical Journal of the American Society of Nephrology.
More information
For more about urinary tract infections, see the U.S. National Library of Medicine.
Source: HealthDay
​