Strokes Up Among the Young, Down Among the Old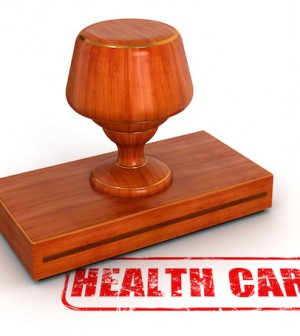 WEDNESDAY, Feb. 24The incidence of stroke seems to be falling among the old. That's the good news.
The bad news, though, is that strokes appear to be occurring more often among the young, a group that has not been considered at high risk for the debilitating and deadly condition, caused by a blood clot or bleeding in the brain.
Even as doctors are getting a handle on the problem among seniors, the proportion of strokes that occurred among those ages 20 to 45 rose from 4.5 percent in 1993-94 to 7.3 percent in 2005, according to new data. Researchers found that the average age of stroke patients also dropped by about three years, from 71.3 years old in 1993-94 to 68.4 in 2005.
Brett Kissela, associate professor and vice-chairman of education and clinical services at the University of Cincinnati Neuroscience Institute, called the findings "scary and very concerning."
"Strokes are not that common among young people, but it's more common than it was in the past, which is a disturbing trend," said Kissela, lead author of the study, which is scheduled to be presented Wednesday at the American Stroke Association's International Stroke Conference in San Antonio.
Kissela said he launched the study after encountering a run of patients in their 50s who'd had strokes. He and his colleagues examined data from five counties in the Cincinnati and northern Kentucky region, which includes about 1.3 million people.
Among blacks, the incidence of stroke was found to drop among those older than 85, and it decreased significantly at age 65 among whites. Some of the decline could be a result of better blood pressure and diabetes control, Kissela said.
Among younger people, experts believe, the reason for the rise in strokes is probably a higher incidence of high blood pressure, diabetes and obesity.
"The epidemics of diabetes and obesity — and the high blood pressure that can come with that — are pretty significant risk factors for stroke," Kissela said. "These risk factors are more common among younger people than they were 15 or 20 years ago."
Though the researchers found an increase in strokes among both younger blacks and whites, the increase was statistically significant only among whites, with the incidence doubling from 12 per 100,000 people to 25 per 100,000 over the study period. The researchers indicated that they did not have enough data to draw conclusions about rates among Hispanics.
The steep increase should be a wake-up call for doctors and their patients, Kissela said. "Young people and their doctors need to be aware that young people can be at risk of stroke," he said. "We need to look for these conditions early, and we need to treat them aggressively if we are going to prevent long-term complications for stroke."
Brian Silver, a spokesman for the American Stroke Association and a stroke neurologist at Henry Ford Hospital in Detroit, agreed that the study's finding rings true.
"It does match what we are seeing, which is an increase in young patients coming in with stroke," Silver said.
As he explained it, obesity can strain the heart, leading to hypertension, and it can also lead to insulin resistance and diabetes. Both diabetes and hypertension are primary risk factors for stroke. Over time, small strokes deep within the brain can lead to memory and thinking problems and, ultimately, dementia, Silver said.
To reduce the chances of having a stroke, Silver said, people need to keep their blood pressure and diabetes under control, watch their weight and exercise, Silver said.
In the event of a stroke, research has shown that people do better if they're taken to what's known as a primary stroke center, a specialty hospital that follows evidence-based protocols in caring for stroke victims, such as administering clot-busting drugs quickly.
Prompt medical attention is considered key to improving the odds of surviving and to preventing disabilities from a stroke. However, nearly half of U.S. residents can't get to a primary stroke center within an hour, according to another study slated for presentation at the meeting.
Researchers from the University of California, San Diego, School of Medicine and the University of Pennsylvania noted that using more air ambulances could increase that to nearly 80 percent, however.
A third study to be presented at the conference found that, contrary to conventional wisdom, blacks are more likely than whites to survive an ischemic stroke, which occurs when a clot blocks a blood vessel in the brain. This is the most common type of stroke.
The study, involving 3,583 people age 65 and older who had a stroke, found that blacks were less likely to die within a year after a stroke than were whites. The researchers, from the University of Rochester Medical Center, noted that blacks were more likely to receive such lifesaving interventions as hemodialysis, used for those with kidney disease, and intravenous or tube feeding, used for those with post-stroke swallowing problems.
More information
The American Stroke Association has more on stroke.
Source: HealthDay
​