Sensors in Surgical Sponges May Mean Fewer Left Behind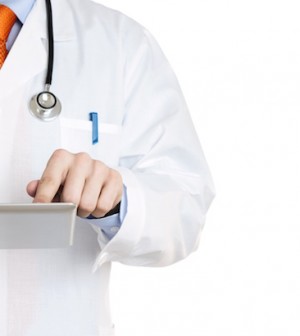 TUESDAY, Oct. 5Placing radio-frequency tags inside surgical sponges could help reduce the number left behind in patients after operations, according to U.S. researchers.
The tags — which use the same technology as clothing store tags and pet microchips — could be used along with manual counting and X-ray detection to improve patient safety, said the surgeons at the University of North Carolina (UNC) at Chapel Hill School of Medicine.
"Any foreign body present long enough has a risk of causing infection," lead investigator Dr. Christopher Rupp, a gastrointestinal surgeon, said in a UNC news release. "We have seen patients in whom sponges have eroded into other organs, mainly the intestines. People can come back with chronic pain issues after an operation that also leads to detection of a retained surgical sponge."
In this system, a wand is passed over the patient's body to pick up readings from the tags in any missed sponges. Some newer systems have sensors built into mats placed beneath patients.
For this study, the UNC researchers used radio frequency-tagged sponges in 1,600 operations and found a sponge in a procedure in which the manual counting of sponges was supposedly correct.
The preliminary findings were to be presented Tuesday at the Annual Clinical Congress of the American College of Surgeons.
"RF detection is not going to replace counting [sponges] in the operating room, but it can be used as an adjunct because, from what we're seeing in the preliminary data, it adds a lot to the safety of the procedure," Rupp said.
More information
The Nemours Foundation takes readers inside the operating room.
Source: HealthDay
​