Patients Do Better at Hospitals That Follow Stroke Guidelines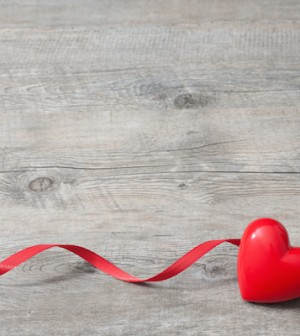 MONDAY, Feb. 22Stroke patients taken to hospitals that follow specific treatment protocols may have a better chance of surviving than patients taken elsewhere, new research suggests.
The study looked at the first one million stroke patients treated at hospitals enrolled in the "Get With The Guidelines" stroke program, launched in 2003 by the American Heart Association and the American Stroke Association.
The guidelines require that hospitals follow seven specific steps for treating stroke patients, including administering clot-dissolving medications within three hours of the start of symptoms and anti-platelet medications (such as aspirin) in the first 48 hours.
Between 2003 and 2009, hospitals that followed the protocols lowered the risk of death by 10 percent for patients who had an ischemic stroke, the most common type, or a transient ischemic attack (TIA), considered a precursor to a full-blown stroke.
"There have been remarkable improvements in quality of care delivered and outcomes," said study author Dr. Gregg Fonarow, a professor of cardiovascular medicine at University of California, Los Angeles. "For individuals having a stroke, coming to one of the 'Get With The Guidelines'-participating hospitals means there is a far greater likelihood they will receive evidence-based therapies that can reduce the risk of long-term disability, deaths and recurrent events."
The study is published in the Feb. 22 online issue of Circulation: Cardiovascular Quality and Outcomes.
Each year, more than 795,000 Americans suffer a stroke and another 200,000 to 500,000 have a TIA, the study authors noted. But across the nation, stroke treatment was inconsistent among hospitals and physicians, and not everyone was getting optimal care based on what research showed worked best.
"Early in the program, there were gaps in the use of evidence-based therapies, large variations between different hospitals and different physicians, and disparities in the use of recognized therapies," Fonarow explained. "There were certain patients — including older patients, women and minorities — who were less likely to receive recommended therapy."
The recommended steps include:
Giving clot-dissolving medication, or intravenous recombinant tissue plasminogen activator (tPA) three hours from the onset of symptoms for those with ischemic stroke.
Giving anti-platelet or anticoagulant medication within 48 hours of admission and at discharge.
Providing treatments to prevent deep vein thrombosis by the end of day two.
Giving patients with atrial fibrillation anticoagulation medications such as Coumadin (warfarin) at discharge.
Providing cholesterol-lowering medications such as statins to help prevent additional strokes or heart attacks.
Provide smokers with information on smoking cessation.
Additional measures include making sure CT scans get done quickly; offering stroke education to patients and caregivers, including information about prevention and warning signs of stroke; referrals for stroke rehabilitation and screening for swallowing problems.
Since 2003, nearly 1,400 hospitals of the nation's approximately 5,000 community hospitals have pledged to follow the protocols and enter their data into a national registry. Between 2003 and 2009, the percentage of stroke or TIA patients who received all of the recommended treatments increased from 44 percent to 84 percent, while those who received nearly all increased from 72 percent to 93 percent, the researchers reported.
Patients average age was about 72. About 60 percent had an ischemic stroke, which occurs when a blood clot blocks a blood vessel in the brain; nearly 23 percent had a TIA; nearly 11 percent had an intracerebral hemorrhage; 3.5 percent had a subarachnoid hemorrhage; and 2.7 percent of strokes were unclassified.
Hospital mortality was highest among patients suffering hemorrhagic strokes, caused by blood leaking into the brain tissue.
Dr. Brian Silver, a stroke neurologist at Henry Ford Hospital in Detroit, said the study provides powerful evidence that the protocols can save lives and urged all hospitals that treat stroke patients to implement the guidelines.
"A lot of physicians advocate for stroke patients being directed to centers that apply these measures, with the implication that if you go to a center that applies these evidence-based guidelines, your outcomes will be improved," Silver said. "We didn't have data to show that before, but now that we have the data it can be a powerful argument that will motivate hospitals to improve their practice in order to improve outcomes."
Already, several states have legislation pending that would require stroke patients to be taken to hospitals best equipped to treat them, while Medicare now requires hospitals submitting claims to report if they participate in a database registry for stroke care. Medicare will require more detailed reporting on stroke performance measures in upcoming years, Fonarow said.
More information
The American Heart Association has more on the Get With The Guidelines program.
Source: HealthDay
​