Most Suicidal Teens Seen in ER Receive Follow-up Care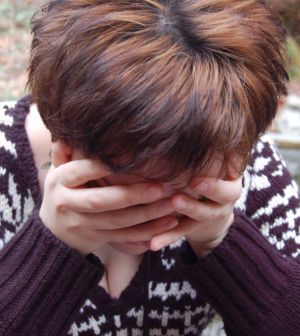 FRIDAY, Oct. 1 (HealthDay News) –The majority of suicidal adolescents who seek care in a hospital emergency room (ER) go on to receive follow-up care by a mental health professional in the next 30 days, a new survey of parents and guardians indicates.
About 30 percent of suicidal adolescents in the United States are treated for mental health problems in the ER, the authors noted. Nearly 95 percent of these children, they found, go on to visit a mental health professional in the month following their initial ER visit.
Study author Dr. Brad Sobolewski, of Cincinnati Children's Hospital Medical Center, is scheduled present his team's findings Friday in San Francisco at the Academy of Pediatrics National Conference and Exhibition.
For their survey, Sobolewski and his associates focused on the parents and guardians of a group of adolescents between the ages of 11 and 18 who had undergone a suicide risk assessment administered by ER health-care professionals.
The authors found that nearly a third of the teens continued to have suicidal thoughts and behavior after their initial ER visit. Teens who had been diagnosed with a mental health condition prior to their ER visit were more likely to have visited a mental health professional for follow-up, they added.
Nearly 20 percent of the teens ended up returning to an ER for mental health problems, and most were admitted to the facility's inpatient psychiatric ward.
As a whole, parents rated their child's mental health experience positively, the research team found.
"We plan to use the results of this study to develop interventions that will focus on delivering appropriate and effective mental health services to these high-risk teenagers," Sobolewski said in a news release from the American Academy of Pediatrics.
More information
For more on adolescents and mental health issues, visit the American Academy of Child & Adolescent Psychiatry.
Source: HealthDay
​